Reverie
Member Since 16 Mar 2012
Offline
Last Active Apr 24 2012 09:06 AM
About Me
rev·er·ie/ˈrevərē/
Noun:
A state of being pleasantly lost in one's thoughts; an idle daydream; a surrendering of imagination.
An instrumental piece suggesting a dreamy or musing state.
I live in good old London Town, love it to death. I was born state-side though and am quite a jumbled up mix of all sorts of ethnicities.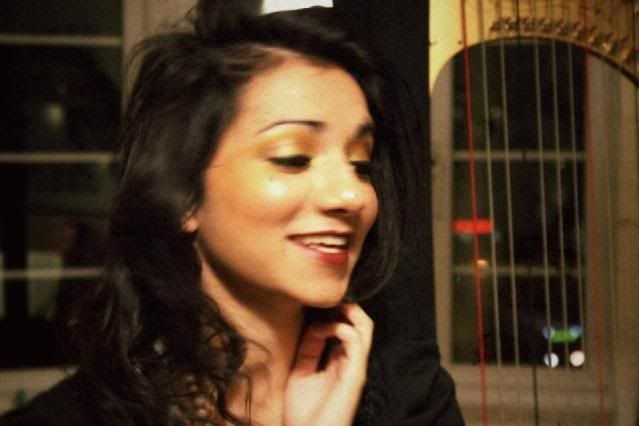 I used to be in a hard rock band. We supported the likes of the Klaxons and played some pretty big London venues but I slept with my guitarist and screwed it up (haha, note the pun). I'm now part of a duo called 'Shadow She Cries' which consists of my voice and my harp named 'Boho'. She's beautiful and jet black and I love her very much. She quite literally saved my life.
Fashion and make up are also a very important part of my life, almost became my career till I realised I would regret it for the rest of my life if I did not pursue music. I'll be joining conservatoire to study classical harp in the fall.
Feel free to message me, I love to meet new people and please do check out my music and follow me on
sound cloud
and
tumblr
.
Reverie x
---
Community Stats
Group

Members

Active Posts

68

Profile Views

564

Time Online

22h 49m 35s

Member Title

Cupcake

Age

19 years old

Birthday

December 19, 1993

Gender

Female

Location

London

Interests

Singing My Heart Out, Performing Under Stage Lights, Creating Wannabe Artwork, Raving Till The Tiny Hours, Wandering London Aimlessly, Painting My Face, Plucking The Strings Of The Harp, Double Bass, Ukelele Guitar & Bass Guitar, Acting Like A Loser In Public With People Who Don't Give A Fuck, Going To McDonalds @ Crazy Hours & Over Staying My Welcome, Poisoning Myself, Playing With Fire, Screwing Around In Moshpits, Sewing Fantastic Clothes On My Sewing Machine, Debating To Feel Passionate About Something, Wearing Incredible Clothes, Kissing, Kissing A Lot, Breaking My Neck With Way Too Many Necklaces, Breaking My Ankles With High High Heels, Wearing Massive Sunglasses, Designing Costumes, And All That Jazz.
Viewing Profile: Reverie