Today I came home and a package had arrived from my best friend TheFluttershyGuy. It was awesome, it was a t-shirt, two posters one pony and another Regular show poster. Then a few necklaces, tattoo and a sticker, cards as well as a ponycon Au pass and a guide. Also included a pocket watch, a USB and a letter.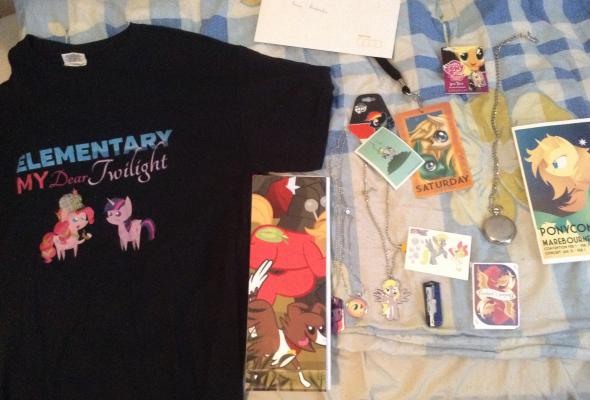 One of the poster is too big to be posted on here, it's a Regular show poster.
Just felt like making a blog about it, thank you for the package.
2