Gamershy - Custom Xbox Controller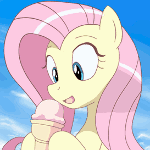 So, a couple weeks ago, I ordered all the parts needed to convert my boring black Xbox Controller into something more exciting, a Fluttershy controller!
Well, today they arrived in the mail
So, I got all the parts out, pushed back my keyboard so I could have a work area....With Formare Fluttershy watching over the build, closely.
I also got the special screw driver I had, that's required to take a wireless controller apart.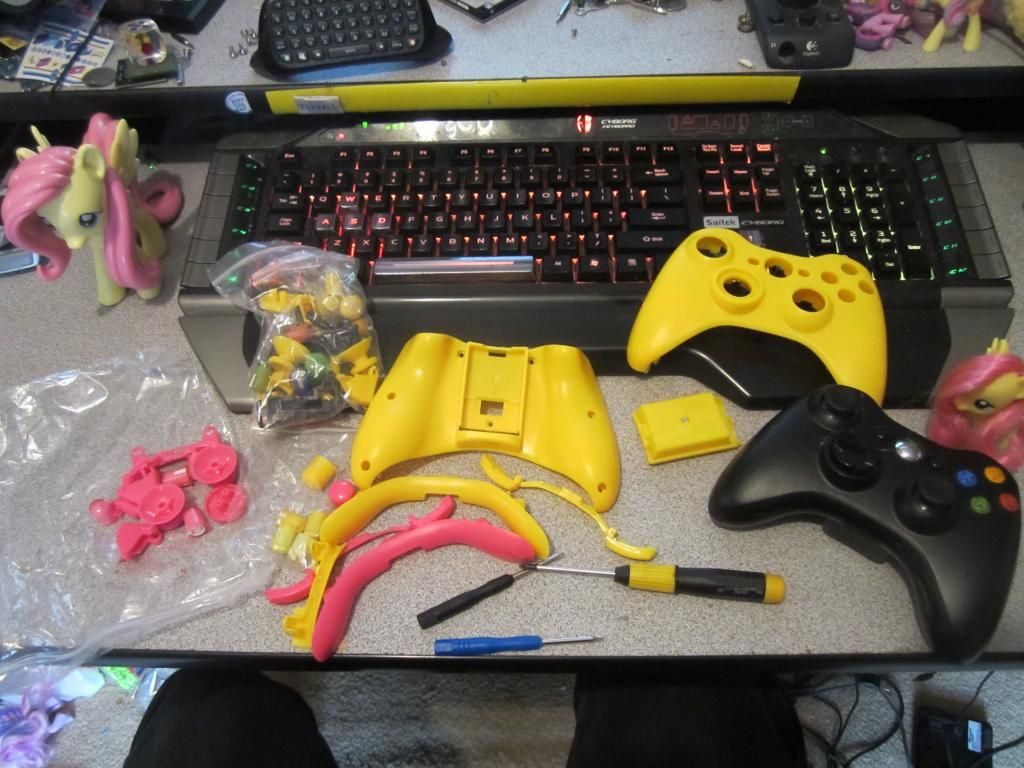 Let the disassembly begin!
There's ALWAYS a screw hidden under a sticker, somewhere...on electronic devices. It also tends to void the warranty. I'm such a rebel.
(I've taken Xbox controllers apart before. So I knew it was there.)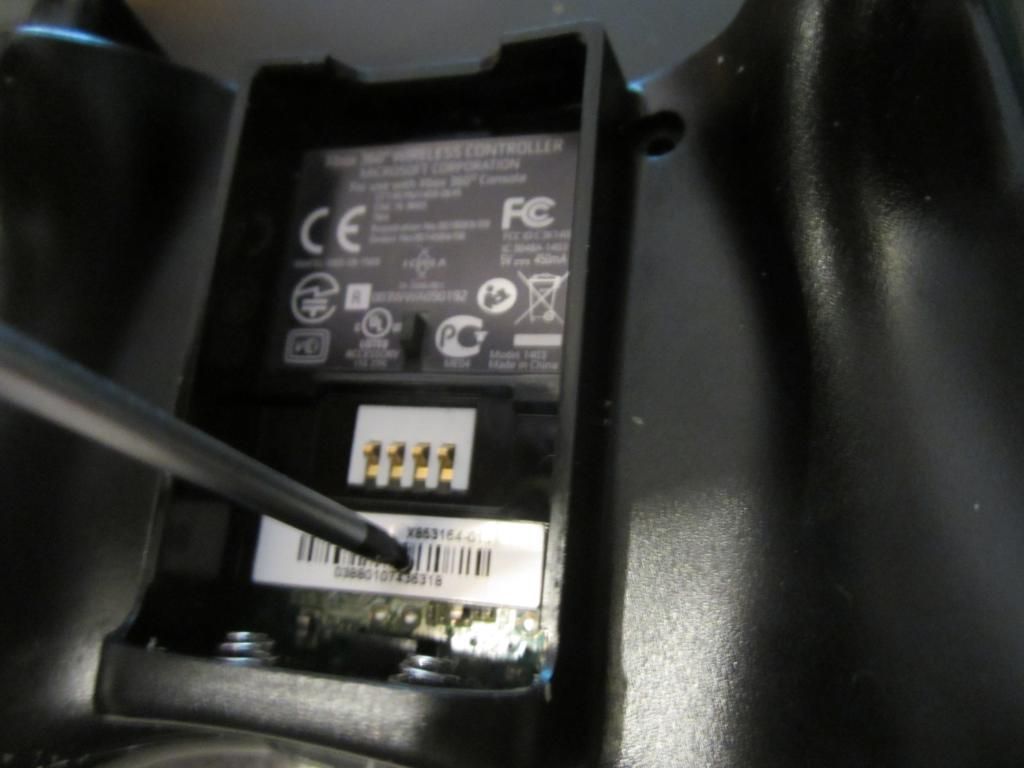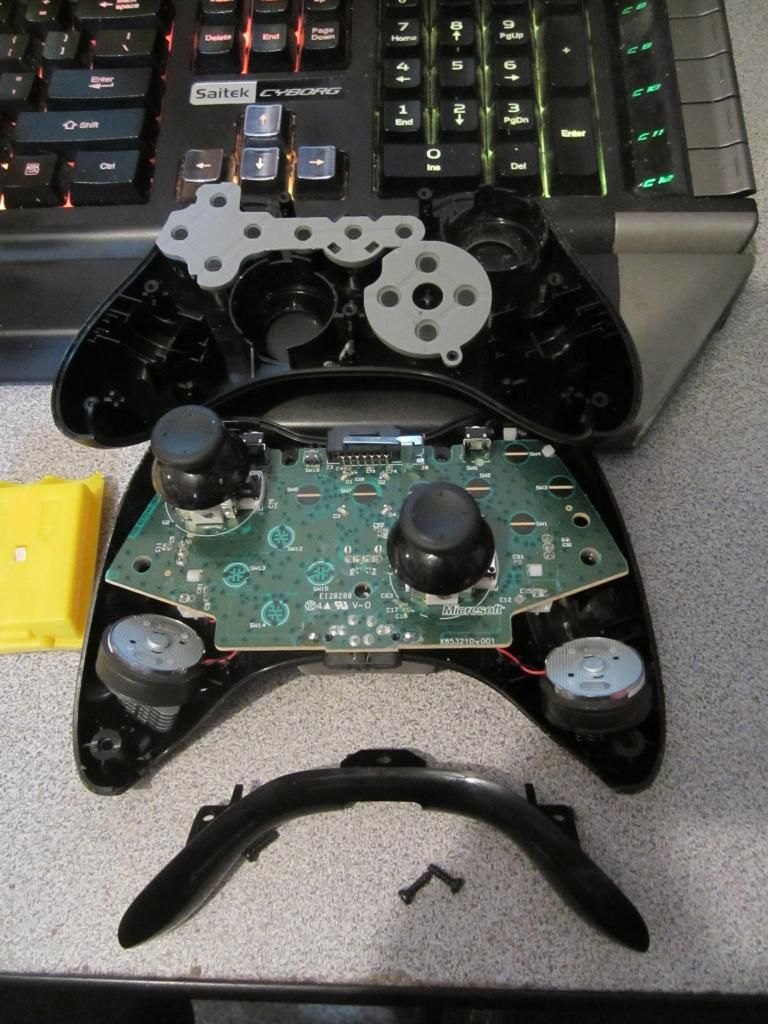 The kit came with those black Trigger supports, but I couldn't get the white ones off,
so I gave up and stayed with the white ones.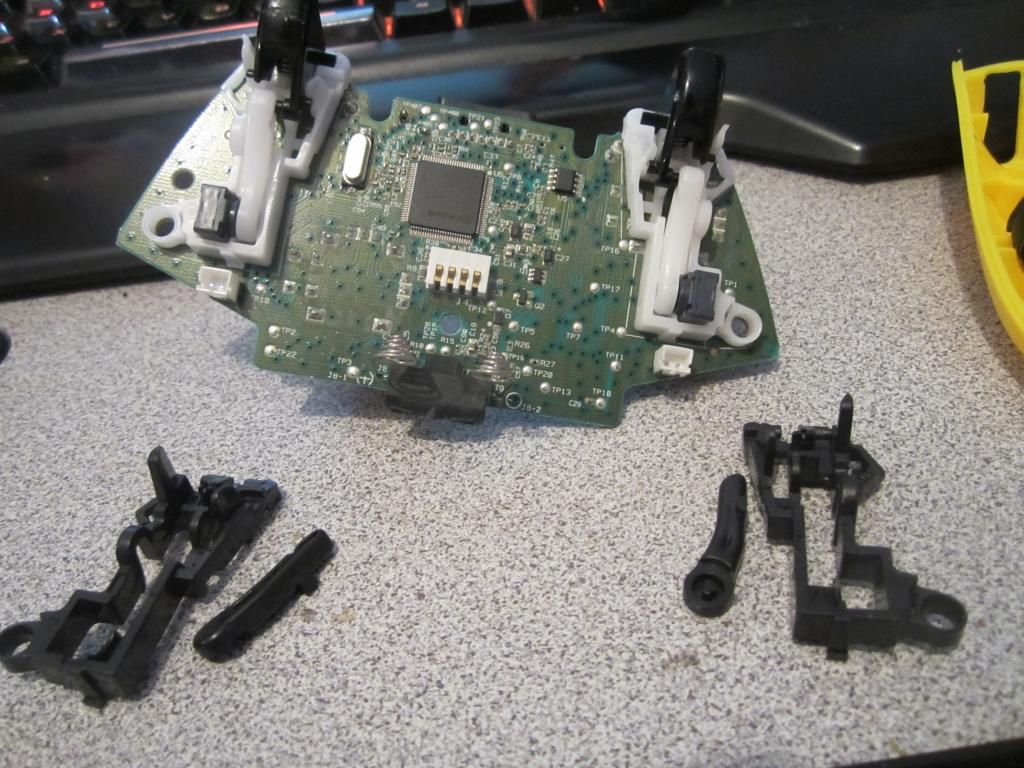 On with the triggers and analog sticks!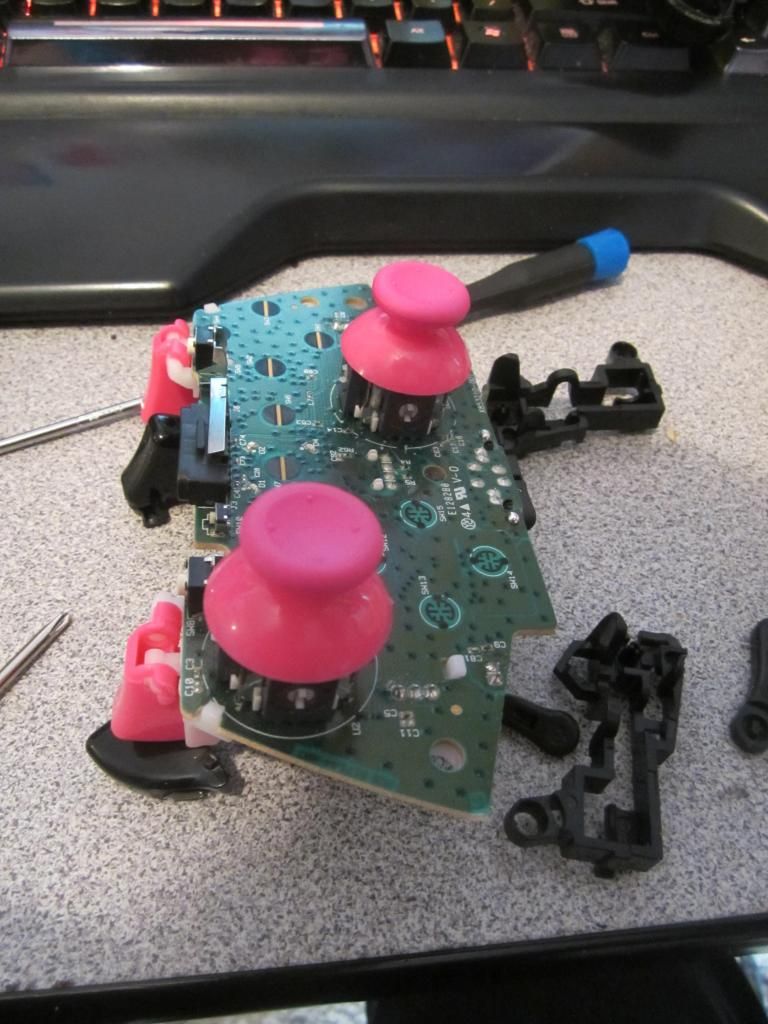 Starting to come together!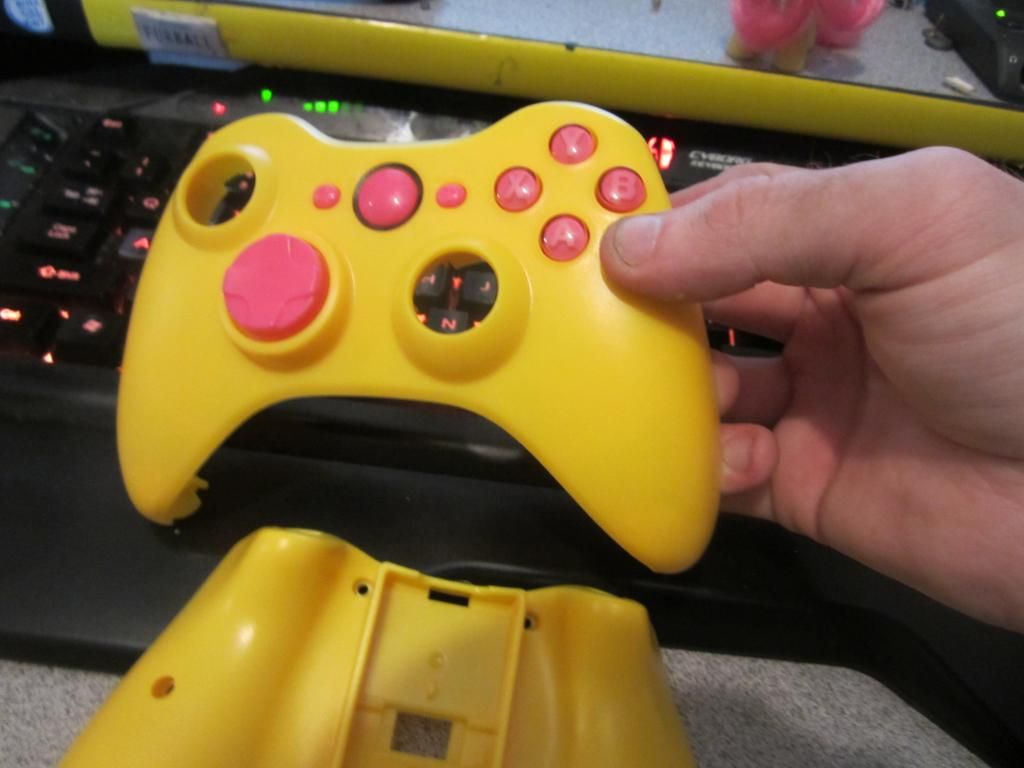 AND FINISHED!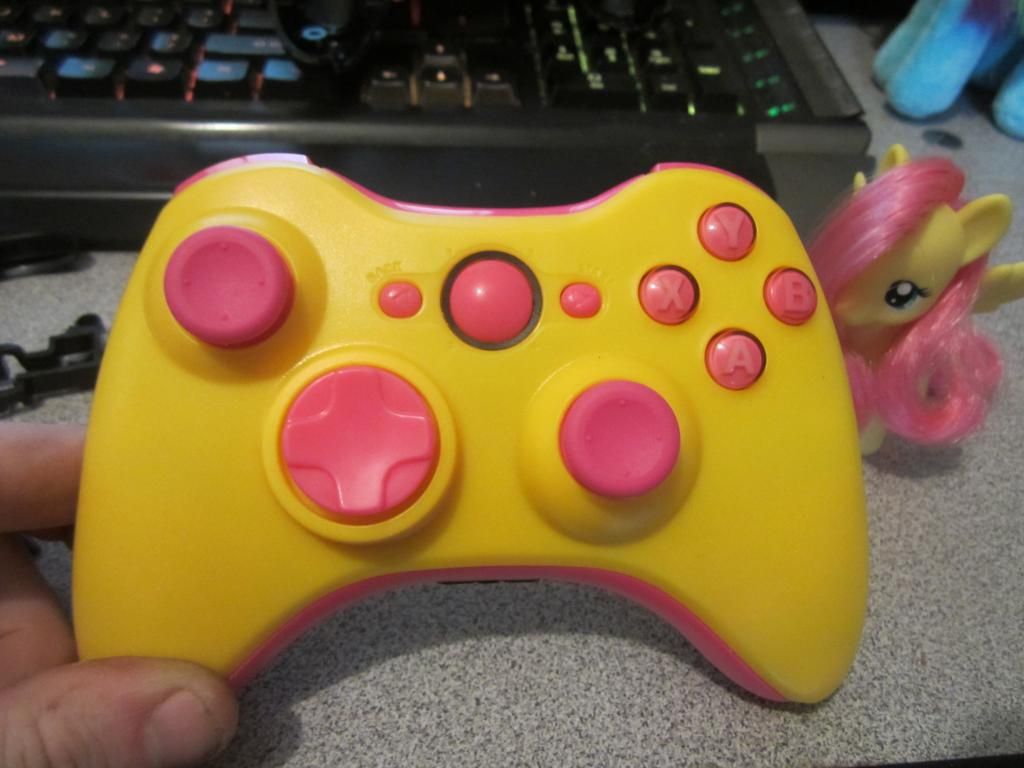 Oh yea...I had the idea of using a cutie-mark tattoo from one oft hose Enterplay card packs. I tested it out on the black shell...I gave a shot of clear coat over top of it as well. Not sure if I like the outcome, I'm sure it'd be brighter with the yellow background of the new controller shell.
But I've got some decal slide paper, for model cars. I may run that through my printer to print off her cutie-mark and try that, as it may work better.
Oh yea.... EXTRA PARTS! I'll be using them to make some other funky controller for my wired Xbox controller I use on my PC...it needs new analog sticks anyways...they're worn down to the bare plastic....
Also, the seller seemed to of given me double of the yellow XABY and Home buttons. As well as a set of normal XABY buttons. Kinda odd. Oh well. more parts for me!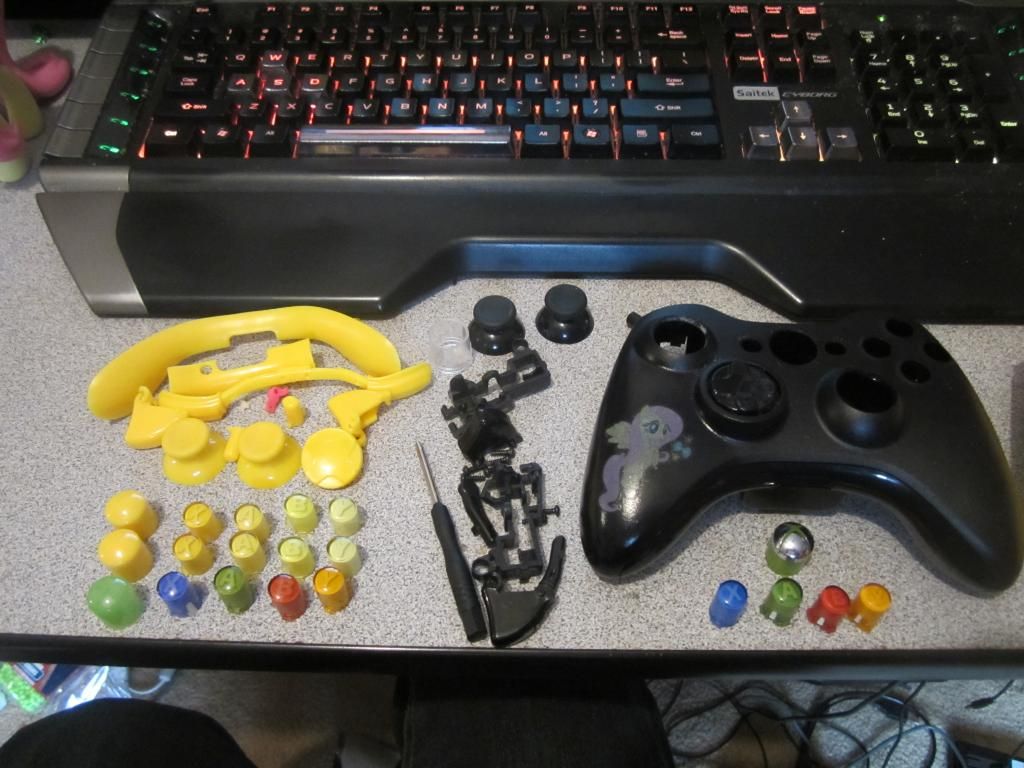 9