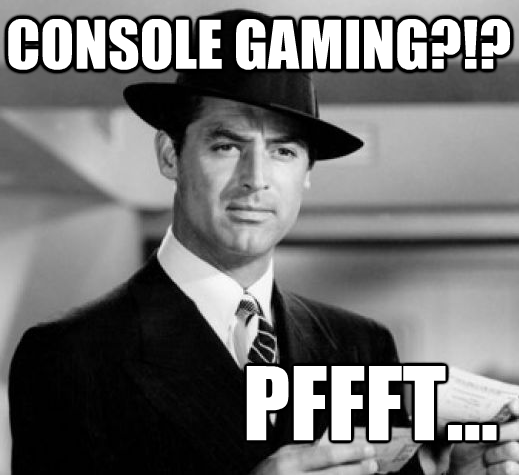 It's about time we cross the gaming line. Which is better: PC, Console, or Handheld? Let's talk.
Before starting, I would like to say, I have nothing against any of these platforms, I like them all.
Let's start with the Master Race why don't we? PC Gaming is probably the most advanced platform of gaming I have ever seen and probably the most inspiring piece of gaming history there is. It has the largest library of games out there, best customization options out there, you don't have to pay for online subscriptions *Cough* XBL/PSN *Cough* and also doubles as a Gaming rig, and a work computer! Overall, PC definitely deserves the title "Master Race".
Now to Consoles. Consoles are probably defined gaming in its entirety, starting with Magnavox and the Atari 2600. Without consoles, video games, probably wouldn't exist. The current generation of consoles have their perks and cons as such, mostly due to Console Exclusives (Last of Us, Halo, Mario, etc.). Consoles are surely made to be enjoyed by everyone who wants to jump in and play a game. Consoles do run up there with the PC, but fall a little short due to some restraints on its capabilities.
Handhelds I won't spend too much time on. They're small, easy to carry, have a large selection of games, and can be played anywhere.
I enjoy all three platforms, but PC is just my personal favorite. This was just a little something that was created from an argument a friend and I had, so it's for fun.
Favorite Console/Platform?
4