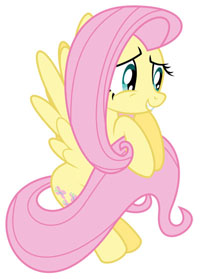 Well, hello.
Since im noticed im being a little inactive at the time, because of work and such, i came to the idea to write a blog which will hopefully not be deleted as my older blog on creepypastewiki, who i wrote about my tumblr page as a curse.And my blog entries was about my journey to discover the truths about it.The reason while the Blog was deleted was because : Blogical... i dont even know what that means
Well so im starting to post my internetlife a little bit more and maybe someone would find it even interesting
All started as i got my first little Laptop, an Acer.
The first internetpages i was going was sites about Videogames because that was the only thing i could really talk about.I was searching for Games like Obscure or Silent Hill to help people that had problems with the Puzzles in the games

After a little search, i found many Forums that had only one game to talk about but mostly of these sites were empty or inactive for years.I couldnt even register since almost all of the sites, you had to be accepted by an Admin to make posts.And because many sites were dead, it was very difficult.
I have posted in some Random Forums short posts about saying hello to people, and posted welcome treads to people or answered them even though the users had registered years before me
I never got an answer, so i was sad and bored.In some Forums i have started to spam users with " please come back " posts
And i was telling them that they forums were something special and i would really love to talk to them since the big forums had to much users for me.

Some answered me back with thanks, that i was still posting in their inactive forums but they said i should better leave and search for a more active and bigger forum and never was a forum really active again.
I was even more bored and angry about the fact, that every forum i loved was dead or inactive.So i began to make posts...a lot of posts...i mean really an awful lot of posts
And not everyone was really useful
I had posted many fakeaccounts, created many discussion treads with me discussion with myself about how shitty some of my other fakeaccounts were or about how shitty the forums were.
Many of the Forums was going from zero posts to 120 Posts and 30 treads, all with starring me in self created discussions about self created topics and themes. The site i was using most was Foren-City, since the site was really good to find such inactive little forums.
I began to spam immense and was eventually banned at some sites.But since the forums were dead anyway

I also got some confusing reactions from some admins about how crazy i was and they asked if i had no life, since i wasnt even really trolling anyone
I didnt even cared that much, since it was fun to create posts and write discussion treads.
I was even going so far, that i have posted in forums that were privat and had insulted ( well, more spamming than insulting ) other users and trolled them to get banned or to cause as much trouble as possible.
But since the sites were pretty dead and lonely i began searching for some bigger and much more active forums...but that is for part 2
( sry for bad english and keep in mind that i was 11 i think when my internet life started, so i was very young and feel sorry for that today
)
( My entry image was made by masemj on deviant art called nervous fluttershy : http://missbeigepony.deviantart.com/art/Nervous-Fluttershy-418550218 )
1