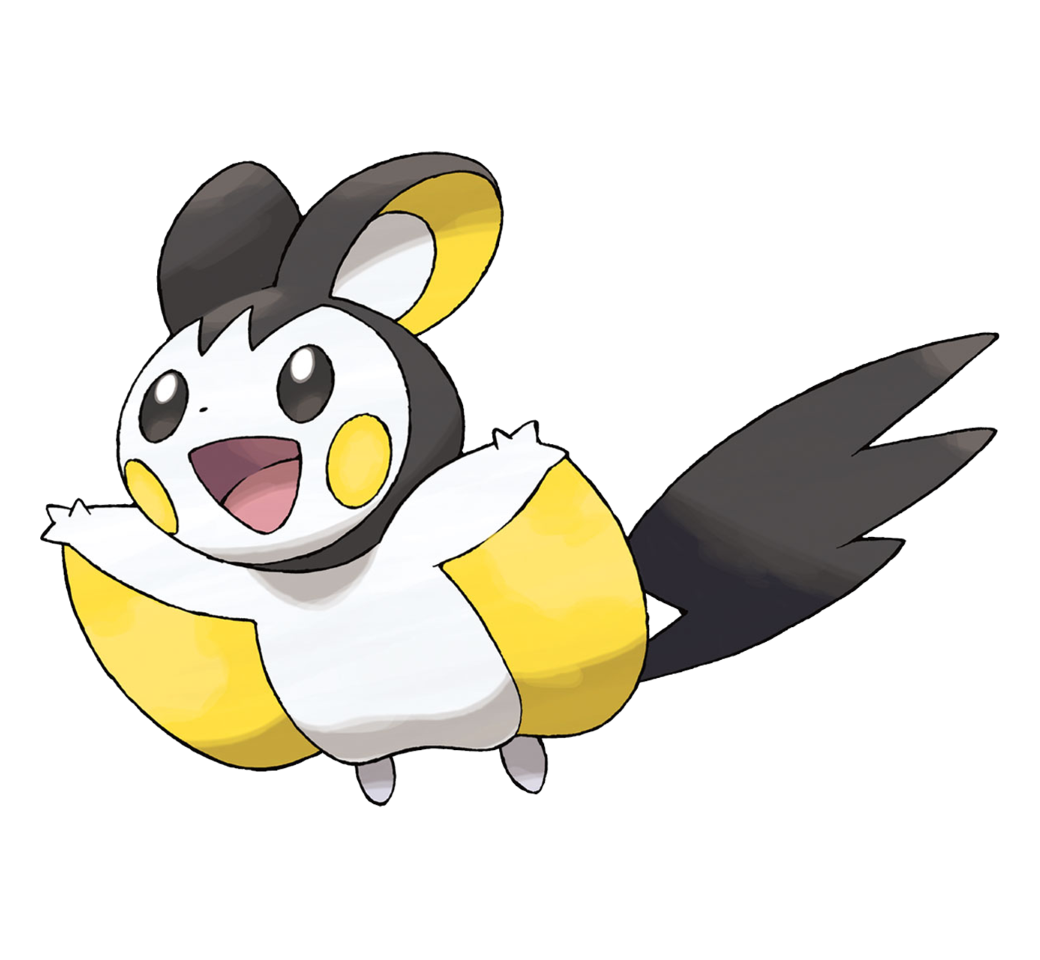 And 4 more to go! I wonder If I can collect them all XD
Emolga's Pokedex text:
"It glides on its outstretched membrane while shocking foes with the electricity stored in the pouches on its cheeks."
This is by far the cutest toy I have gotten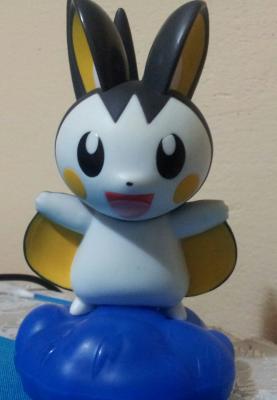 the blue cloud that it's below him has a little hole on the side in where you blows and a bright blue light appears switching it's intensity back and forth, the harder you blow, the most time the light keeps blinking.
with camera flash.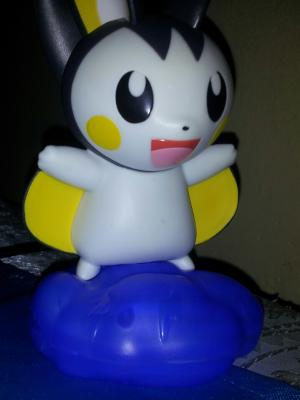 without camera flash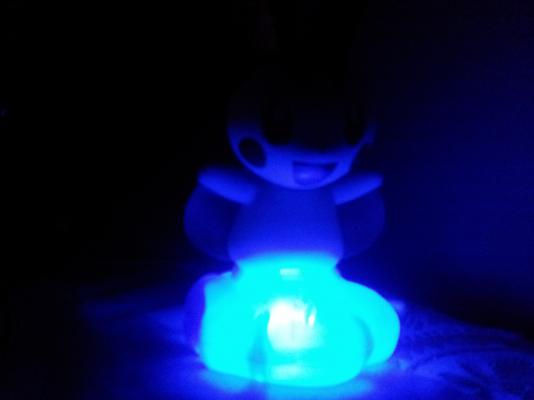 5