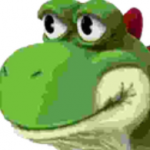 Entry posted by OkBuddy ·
947 views
Thank you wonderful Dorito Pope for blessing us with such a fine gift.
I bless you and all the other dank memers who have sprinkled their magic dorito dust and poured the holy mountain dew on this magnificent website.
I'm crying so hard for this wondrous occasion, as my dreams have finally came true. I tip my fedora, smack my fat as fuck neckbeard, roll around in autistic glory, and sacrifice all my unworthy vidya games in the pit of burning weed, all just for you.
Thank you.
(I'm sorry. It's just April Fools stuff.)
5