Getting my Wisdom Teeth extracted tomorrow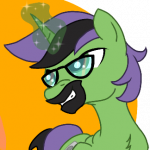 Anesthesia Methods

5 members have voted
It's been a long time since I have ever had surgery done to any part of my body.
Tomorrow (May 27, 2015), I will have all 3 of my Wisdom Teeth removed.
I'm wondering if any of you had your wisdom teeth removed yet. And if so, I would like you guys to vote on the poll I have set up asking the question, "Which Anesthesia method should I go with?
Keep in mind, I'd rather be asleep when the surgery starts.