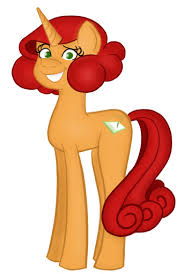 There is a pegasister who goes by Keyframe. She is 18 now and she was abused by her own mother for 8 years! Her mother is drunk all the time and always abusing her verbally and physically! Not long ago, she and her friends were on a live Skype chat when suddenly her mother burst into her room and attacked her. Her mother not only beat her but also tried to strangle her. Her own mother tried to kill her! Luckily someone was quick enough to call the police. Her mother was arrested only to be bailed out by her father. Her father usually took her mom's side! Her friends started to reach out to others. Thanks to the generosity of fellow bronies and pegasisters, she can finally leave the evil place and get her own home. This just goes to show that when life knocks you down... there will be people to pick you up. Im the element shown here are the elements of loyalty and generosity because people were loyal and stood by her side. Generosity because people gave their own money to help someone in need. There was so much money donated on the first day alone!
Here are links for more info on this story.
This is a good one watch to get info.
This one I STRONGLY recommend you watch. https://www.youtube.com/watch?v=9NMT7FRC6y0
1