For The Service Fans: Agency Profile: Alaska State Troopers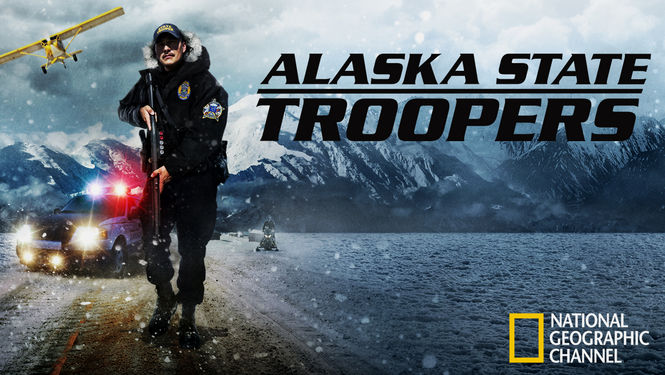 The Alaska State Troopers are the State law enforcement agency for the State of Alaska and provide almost every type of policing service due to the diverse landscape that is the 49th State.
Alaska State Troopers Ford Crown Victoria Police Interceptor
Agency Quick Facts:
Formed: 1967
Policing Style: State Police, Wild West Lawman Style
Jurisdictional Authority: State of Alaska
Size of Watch: 736,732 Residents
Headquarters: Anchorage, Alaska
Oversight and Accountability: Alaska Department of Public Safety
Authorized Strength: 650 Troopers, 300 Civilian Staff
Police Stations: 43 Trooper Posts

The Alaska State Troopers perform statewide law enforcement, crime prevention, apprehension of wanted persons as well as search and rescue operations. The Alaska State Troopers function similarly to most of the other State Police Agencies in the Lower 48 States but perform duties not commonly found elsewhere because of the unique and dynamic landscape Alaska provides.
Patrol: Policing in most states is divided by City, County and State. Unlike all states in the Lower 48, Alaska does not have Counties and therefore no County Level Law Enforcement. Some of the larger cities in Alaska do maintain their own small city police force but they are often unable to deal with certain situations alone because they simply do not have the manpower or equipment. This means that the Alaska State Troopers are often the primary law enforcement in almost all of the state. The Troopers can be summoned by other law enforcement agencies for assistance. Most State Troopers in the Lower 48 are often only found on State Highways and primarily enforce traffic law and serve warrants. The Alaska State Troopers provide standard patrol duties as well, something most State Troopers don't do because these duties are often handled by County Level officers. Alaska State Troopers are also Game and Wildlife Officers with the power to enforce wildlife laws as well. This is something most other states create a separate division for.

Alaska State Troopers are stationed in one its five detachments which can cover hundreds of miles. Some detachments can only reach their patrol areas by Plane, Boat or off road vehicle. Alaska State Troopers are trained to handle nearly all emergency calls they receive alone because it does not have the manpower to effectively cover the State of Alaska. A Trooper calling for backup might have to wait 30 minutes or longer before another Trooper can respond. Alaska is one of the states with the highest rate of gun ownership in the country, nearly 60% of all residents in Alaska are armed and this means almost everyone a Trooper comes in contact with is armed with either a gun or knife. The Alaska State Troopers also maintain specialized divisions.
The Alaska Highway Patrol focuses primarily on traffic enforcement and crash investigation. The Highway Patrol educates the public about highway safety and the dangers of driving while drunk.
The Alaska Wildlife Troopers focus on laws surrounding Hunting and Fishing which is a very important to life in Alaska. Wildlife Troopers ensure hunters and fisherman are harvesting animals legally and that the natural habitat of Wildlife in Alaska is not disturbed.
The Alaska Bureau of Investigations conducts major investigations into serious crimes such as Homicide and Rape.
Rank Structure and Uniform: Officially, Alaska State Troopers are referred to as "Trooper" as opposed to "Officer". Troopers can advance to Senior Trooper, Corporal as well as Sergent. Uniforms host shades of blue and navy blue with gold stripes on the pant legs. Troopers are given dark blue utility vests and wear blue "Smokey Bear" hats or baseball caps. Wildlife Troopers are given brown shirts to better blend in with the environment.
Alaska State Trooper Christopher Havens and K9 Trooper Helo

Fleet: Because Alaska provides a very unique and different driving environment, vehicles of the Alaska State Troopers differ significantly from those used in the Lower 48. Standard Ford Crown Victoria and Dodge Chargers are modified to perform better off road. During the Winter months Alaska has near 24 hour darkness and as such Alaska State Troopers have fitted powerful external fog lamps to help Troopers see on the often unlit back country roads. The Alaska State Troopers make use of the Ford Expedition and newer Explorer for its SUV's which are stationed for normal patrol where the majority of roads are unpaved. Wildlife Troopers utilize the Ford F-250 Pickup truck to carry smaller off road vehicles and snowmobiles to get them to very remote areas.
Alaska State Troopers Ford Expedition
Tactics: Alaska is home to many people who do not want any interaction with other people and especially the government. Residents also are often heavily armed this means Troopers are trained to operate alone, but when serious threats are reported Troopers respond in groups of 5 or more to present overwhelming force to counter threats. In rural Alaska it is reported that almost 90% of all crime is Alcohol related meaning Troopers must also have patience when dealing with intoxicated persons.
In the rural villages, the Alaska State Troopers do not have a permanent presence because the population is not large enough for a Trooper post. To fill this gap in coverage, the Troopers organize a division of deputized individuals who have police powers but are not armed. These are known as the Village Public Safety Officers. VPSO's are often the only law enforcement in the most remote areas. VPSO's can arrest people, but when serious crimes take place they can summon Troopers to assist them. However it make take a day or before a Trooper arrives because some villages are only accessible by plane and the nearest Trooper post can be a hundred miles away. Some VPSO's are responsible for more than one village.
Village Public Safety Officer Mike Myers
The Alaska State Troopers are featured on their own TV show on the National Geographic Channel