My unofficial 2016 MLB Hall-of-Fame ballot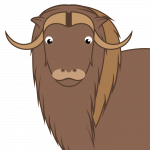 Tomorrow afternoon, at least one player will be voted into Cooperstown, who in turn will be enshrined. Another player, on his fourth ballot, has a great shot of getting in. You have two more with an outside shot of getting in, though perhaps unlikely.
For those who are curious, here is the official Hall-of-Fame ballot. The closest to make the HOF last year is Mike Piazza at 69.9 percent. He might get in this year. Ken Griffey, Jr., a first-time person on the ballot, is getting in. Out of the 130+ ballots, Tim Raines and Jeff Bagwell are above the 75% threshold, but they may not get in because you have more than 300 unannounced.
One very key process to voting for the Hall is its limit. You can abstain (which won't affect the percentage) or submit a blank ballot (which decreases everyone's chances). But you can only vote for ten people maximum. You can't vote for any more. As a result, it becomes extremely difficult to fill out. You have several writers of the BBWAA who literally spent hours and days filing out the ballot.
So, with that, here's my unofficial ballot:
Ken Griffey, Jr.
 

Self-explanatory. 630 home runs, ten-time Gold Glover, 1997 AL MVP, .284 average, was the fastest to hit 400 home runs when he hit it in 2000, and a hell of a person off the field.
Mike Piazza
 

Because of the suspicion of steroids, what should've been a first-ballot HOFer is on his fourth ballot. The most home runs by a catcher (396, 427 altogether), the greatest hitter in Met history, nearly won the NL Triple Crown in 1997 (.362, 40 HR, 124 RBI), two-time NL MVP runner-up, career 142 OPS+, 1993 NL RoY. As catcher, the all-time leader in HR, slugging percentage (.545), OPS+, and offensive WAR (65.9) for catchers.
Barry Bonds
 

I don't give a damn if he took steroids. Because it wasn't illegal in baseball (unlike gambling), it's fair game. 762 home runs, was second all-time in RBIs (when it became an official stat in 1913) by the time he retired, 7-time NL MVP, single-season home-run king (73 in 2001), 14-time All-Star, 8-time Gold Glover, most BB and IBB (2,558 BB, 688 intentional).
Roger Clemens
 

Same thing as Bonds. 354 wins (third all-time in modern era), 4,672 K's, 3.12 ERA, seven CY's (six in the AL, one in the NL), 1986 AL MVP, back-to-back Pitching Triple Crown, two-time WS champion.
Edgar Martinez
 

Look up all the stats. He's one of the greatest DH's in history. .312 average, .418 OBP (fourth-highest since WWII, c. 5,000 plate appearances), responsible for the two most important hits in Mariner history in the 1995 ALDS: 8th-inning grand slam off John Wetteland in Game 4, The Double in Game 5 to clinch the series and keep the M's in Seattle.
Tim Raines
 

Why the hell he isn't in the Hall? I don't get it. Even without the Sabrmetrics, he's a first-ballot HOFer. 808 stolen bases (fourth-most all-time, 84.7% success rate the highest at a 300-SB attempt rate), one of the greatest switch-hitters ever.
Trevor Hoffman
 

Potseason numbers aside, he was as elite a reliever as he can be. 601 saves (second-most all-time), 88.8% save success (third-most at 300 save opportunities), many thirty-save seasons, did it for almost his entire career with one of the greatest Bugs Bunny changeups.
Jeff Bagwell
 
 
 
PED suspicion, I don't care. He was one of the greatest players in Astro history. 449 home runs. Superb baserunner. 1994 NL MVP. .297 average, 1,529 RBIs, 1991 NL RoY, 202 stolen bases. He should've been in the Hall of Fame a long time ago and shouldn't be penalized because of PE suspicion.
Mike Mussina
 

Not as glamorous as everyone else, but he's a HOFer. 270 wins, one than 100 over .500. 7x GG winner. Pitched his whole career in the AL East during the Steroid Era, 60% of his games in Fenway, Oriole Park, and Yankee Stadium. During the DH era, the most wins of any AL pitcher. At .638, the same winning percentage as Jim Palmer.
Curt Schilling
 

Since 1900 with at least 3,000 IP, best K/BB ration at 4.4. Struck out more than 300 in a season multiple times. An amazing postseason pitcher (including the bloody-sock game in 2004). Outside of Randy Johnson and Clemens, he was one of the best starters ever. He deserves more HOF votes than what he's got.


And if I didn't have that limit, I'd vote for maybe seventeen. Jeff Kent, Fred McGriff (SERIOUSLY underrated!), Gary Sheffield, Jim Edmonds, Larry Walker, Billy Wagner, and Alan Trammell would be on my ballot.
ETA: Replaced Wagner with Jeff Bagwell. Hare are my reasons why he should get in:
Billy Wagner:
His biggest pitfall is his innings accumulation. He pitched under 1,000 in his career. But during his time, he was amazing. 1,196 K's (highest live-ball K/9 average at 11.9; best live-ball WHIP at 1.00), 7-time All-Star, 2.31 ERA, 422 saves.
1