What's to come for the 2017 MLB Hall of Fame ballot.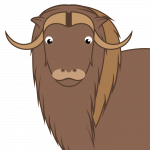 Cooperstown will only have two former players enshrined, but it's nonetheless a hell of a class.
Back in the 1990s, Ken Griffey Jr. was the Michael Jordan in baseball. He had not just the strong core to help form the amazing swing of all-time. He epitomized coolness in fashion. Why do so many people wear that baseball cap backwards? Because of him, and he kicked so much ass with it. There was a swagger to him that you couldn't help but not watch. I've seen him play baseball when I was a kid, including in 2007 when the Reds faced the Yanks in the old Stadium. One of the most likable guys in all of sports.
Ten Gold Gloves, 1997 AL MVP, 13x All-Star. 630 home runs. All for the most part playing in a position that's been criminally underrepresented. Since Duke Snider was elected in 1980, only three besides Jr. were elected: Kirby Puckett, Andre Dawson, and Larry Doby (Veterans Committee).
Great to see another CF in the Hall. The first #1 overall pick to be elected. When Chipper Jones gets his chance in 2018, he'll be the second. No Mariner will ever wear #24 again. The question is will his plaque have him wear his cap backwards? I personally don't care that three people of the 440 didn't put him on the ballot. The fact that he got the highest vote total is more than enough to satisfy me.
Mike Piazza should've been elected to Cooperstown on the first ballot. Only suspicions of steroids locked him out. But he was one of only two people to climb the ballot in 2014 (Craig Biggio the other). When he was at 69.9 percent last year, he was very likely getting in.
He was fantastic with the Dodgers. Mark my words, if the Dodgers didn't lose out on the West in 1997, he might've won the NL MVP. By the way, Mike Piazza was a major NL Triple Crown threat in '97 (.362, 40 HR, 124 RBI).
When he went to the Mets after a pit stop in Florida, he re-energized the Mets fanbase and turned what might've been a decent Met team into a great Met team for the first three seasons. 396 home runs as a catcher is the most all-time (427 overall). A .308 career average. A much better defender behind the plate than the stats present. At the 1,390th pick in the 62nd round, he's the lowest draft pick elected to the Hall.
We don't know right now what cap he'll wear for his plaque, but he's said he'd love to wear a Mets cap. Regardless, no Met (and hopefully no Dodger) will wear #31 again.
It's a shame that Bagwell and Raines didn't get in this time. The good news for both of them is their astronomical climb (Bagwell fifteen shy, Raines twenty-three). Next year is Raines's last on the ballot, so he's going to get a significant jump so he gets elected in the Hall. With Piazza out of the way, it paves way for Bagwell to getting in in the next year or two. The only other possible player to get elected next year is Hoffman, who entered in his first ballot at 67.3%.
For those curious about the overall totals, click here.
With Griffey and Piazza off the ballot, we'll be seeing brand-new people into the ballot. The premiere former players include:
Manny Ramirez
 
555 home runs in nineteen seasons. A very amazing swing. Very casual and lovable attitude. Two-time suspender for PED's, the latter the result of him retiring in 2011. He's not getting in and won't be on my unofficial ballot for next year.

Jorge Posada
 
5x All-Star, World Champion, Silver Slugger. A member of the Core Four. From 2000-'11, more RBIs than any other catcher. Third in the 2003 AL MVP race. #20 jersey retired. He'll get some consideration.

Ivan "Pudge" Rodriguez
 
One of the best hitting, fielding, and throwing catchers in all of baseball. 311 home runs, .296 average, 2,844 hits. 2003 Champion. 1999 AL MVP. 14x All-Star, 13x Gold Glover. At 45.68%, the highest caught stealing percentage of all-time. If it weren't for PED suspicions, he'd be a lock.

Vladimir Guerrero
 
I've followed his career since he played for the Expos. One of the freest free-swingers I've ever seen, but he was also one hell of a hitter. A .318/.379/.555 slash line, 449 home runs, 2004 AL MVP. Of all the players in my era, the best outfield arm I've ever seen.


As you see here, if I had a ballot (which I don't, not a BBWAA member), I'd vote for ten guys: Griffey, Piazza, Bonds, Clemens, Edgar Martinez, Raines, Bagwell, Mussina, and Schilling. Griffey and Piazza are off the ballot, and the remaining eight players will be on my 2017 unofficial ballot. That leaves two slots open.
One of those two slots goes to Wagner. He had a shorter career, but he was as dominant a closer as I've ever seen. A 100-mph fastball, a filthy slider, and all the stats that I compiled in the earlier blog.
That leaves one guy left. For obvious reasons, I won't vote for Ramirez. Posada had a great career, but I don't know if it's enough. Jose Canseco claiming Pudge took steroids won't convince me to not vote for him. If it wasn't illegal to take it at the time, Canseco's whining won't convince me to say no. Vladimir Guerrero also had a fantastic career. If he makes it to the Hall, he'll be the first Dominican positioned player to make it.
Right now, I'm juggling between either Pudge or Vlad.