AJ Styles: Future WWE Champion or destined to be a phenomenal jobber?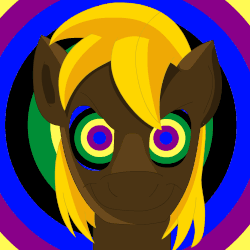 2 nights ago marked a historical debut, as "the phenomenal" AJ Styles, a man who was once called "mr.TNA" made his WWE Debut, as the number 3 of the Royal Rumble Match. He came out to one of the biggest wrestling pops in recent memory and he survived the rumble for almost a half hour, until he was eliminated by Kevin Owens.
The IWC is going rampant ever since and make all sort of claims, saying that he should be WWE Champion immediatly and what not. But after i calmed down a bit from all marking, i took a look at AJ's likely future in the WWE and how good it will be.
The first thing that we have to consider, is that AJ Styles is almost 40 Years old and already competed for almost 20 years in leagues like TNA, Ring Of Honor and most recently New Japan Pro Wrestling, so he already paid his dues. He's kinda like Harley Race or Dusty Rhodes, who came to the WWE in their late careers, just so they can make their last big paychecks, before retiring. I can imagine, no matter if he becomes WWE Champion or not, that AJ will surely be a future inductee, into the WWE Hall of Fame.
Another problem is, that although he is a very big star with the IWC for over a decade now, that the mainstream WWE fans have no idea who he is. The people who go into the show are mostly kids with their parents and they like to chant for John Cena, the Usos, etc. It dosen't mean that AJ is already doomed, since he has the chance to go over with the crowd. But it's certainly a factor.
Also, the creative WWE is not really the greatest sometimes. Fans have all those visions on how to put AJ in the best positions. But the WWE creatives barely ever correlate with the visions of the fans. The WWE showed this alot with experienced wrestlers that came in from the indies. Remember Daniel Bryan? He was ridiculed for being a former Ring of Honor Wrestler. Styles has to try, to make the best out of the storylines he is given. Bad creative dosen't need to be a career killer.
So, what do i think? Do i think that AJ Styles will be a future WWE Champion? I will say this. If he is not becoming the champion by the time Wrestlemania 33 is hosted, he will never become WWE Champion. But do i think that his WWE career would be failure then? Not necessarily.
It's already rumored, that he will probably have an angle with Dean Ambrose, Kevin Owens and Chris Jericho at Wrestlemania, concerning the Intercontinental Title. Styles would be the perfect guy to win the Title and give the IC Title the prestige back that it needs. Not that Ambrose is a great champ, but he sadly isn't a Star like AJ Styles. He will then probably hold the title all throughout Spring and Summer and then maybe drop it at Summerslam or Night of Champions. If he's still over by then, he might have a shot to win the Royal Rumble in 2017.
Eitherway, i wish AJ all the best. He is a great individual, is a very loving father and husband and he was part of the best triple threat match of all time.
(TNA Unbreakable 2005: AJ Styles vs. Samoa Joe vs. Christopher Daniels.)
2