Why Dean Ambrose should become the WWE Champion at Wrestlemania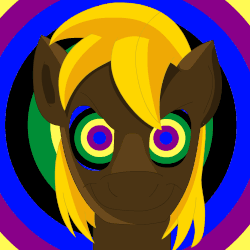 https://www.youtube.com/watch?v=Q1h5HgZ2k3c
I know that i might be a bit naive, when it comes to this. But when i learned something during my time as a wrestling fan for the past 16 years, it's that you should never say never.
Since Roman Reigns is now getting constantly booed again, after having a small 2 week pop from the fans, the WWE should realize that their golden boy is not really the guy who they should push, since he is another student of the "John Cena Super babyface" academy. I swear, if the main event is Hunter vs. Reigns, the fans will turn on the match from the very beginning.
Ambrose on the other hand, is the actual blue collar hero, that the audience actually wants, because he is the underdog. Think about it. Ever since the Shield split up almost 2 years ago, the Authority always screwed over Dean Ambrose to become THE guy and the best example, was at the Rumble last month, because if it hasn't been for Triple H, Ambrose might have been the WWE Champion.
The whole freaking story writes itself. He is the Mick Foley of this generation. He just won't stay down and the more he gets, the more he wants. And i actually can imagine Hunter pulling off a great match with him, just like he did with Daniel Bryan at Wrestlemania 30.
Dean also deserves it for his contribution to the business. I was never the biggest fan of Combat Zone Wrestling, but i saw Jon Moxley (which was Deans indie name) and he was probably one of the most charismatic guys in the american indie scene. He came from nothing, had a shit family and the only thing that kept him alive was the joy that wrestling brought him. Where does Roman come from? He comes from a big wrestling family, came into the WWE because of his name and got pampered by the guys there, because anoi name. YOU CAN'T BUILD HIM AS AN UNDERDOG.
So i hope Ambrose wins at Fastlane. Believe me, the Raw Ratings will go up again, because Ambrose is a believable face that we can all cheer for and somebody that has mic skills. Reigns will just stand in the rings for 20 minutes and mumble into his microphone and will then say "BELIEVE THAT." If that is how you will build up Wrestlemania, don't cry if people will tear the AT&T Stadium down at the end.
I end this Blog with funny Dean Ambrose/Jon Moxley.
2