The Show won't last forever and people need to realize that.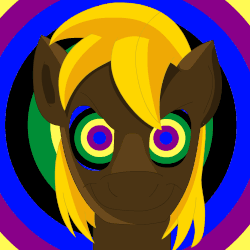 It's something that was on my mind for awhile now and i thought maybe i shouldn't say this. But i think it's better if i am not quiet about it.
It's something that i saw quite alot in this fandom and these are the people who constantly insist, that this ride will never end and that the show will never end, simply because this is everything that they have and that they want to spend the rest of their life with the fandom, enjoying it.
I am not here to hurt anybody, because that is the least that i want. But it's better that bronies realize, that this will not last forever and that they should play with the thought, that this show will stop one day and that this fandom will probably not as active anymore, because i will guarantee you that this will happen. I for one already made up my mind and said that i will leave this fandom, once the show is over.
You probably might say now "But Mesme, what about G5?" There are a few problems with that statement. One of them is that so many people think, that Hasbro will shoot another MLP show out just like that. It might take another 10 years. Also, it most likely won't be the same show, as we probably have new characters, because Hasbro needs a new line of ponies they can sell. Lastly, i think it won't have the same impact. FiM came when the stars and the planets where at the right formation at the right time.
If DHX announces that S6 is the last season (i don't know BTW, but could be) you have to confront this.
But i still love you all guys. <3
12