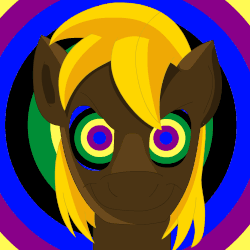 Over 10 years ago, TNA held the unbreakable PPV in 2005. The main event was a triple threat match between Samoa Joe, a former ROH champion and a current NXT star; Christopher Daniels, a multi-time tag team champion and one of the most entertaining wrestlers ever; and AJ Styles, the longtime TNA loyalist who has absolutely exploded in New Japan Pro Wrestling over the last few years, winning the IWGP Championship (the New Japan version of the World title) two times, a rare feat for a non-Japanese wrestler and has now made his debut in the WWE Roster, a month ago. The match was a bonafide classic and is still my favorite 3 way ever, garnering Match of the Year nods from almost everybody, including Dave Meltzer who gave it his coveted five-star rating.
Now, a decade later, all three men are gone from the company, along with names like Hulk Hogan, Kevin Nash, The Dudley Boyz, Austin Aries, Booker T, Sting and well, you get the point. Thanks to a combination of poor booking, Spike TV cancelling the main Impact Wrestling program and a seemingly never-ending series of boneheaded financial decisions, the whole thing came to a crux when Impact was left without a television partner after the end of the year and the programm is now on the even less known POP TV channel. For many, the move seemed inevitable. The company has been putting out uninspired programming for most of the year 2015, even though big names like The Hardys and Kurt Angle were still appearing regulary.
I watched TNA off and on over the last 14 years. It was always one of those things I wanted to like more, since it was fun to see something a bit different from WWE, especially right after all of WWE's major competition (WCW and ECW) had gone under. I liked that they used a six-sided ring and kept the arenas dark. And there have been some really good moments over the years. I really liked how they brought in Kurt Angle by having him feud with Samoa Joe. Austin Aries winning the world title was a cool story. The set of shows that they taped in New York last year were a lot of fun. The recent rise of Ethan Carter III, a truly gifted performer who never got anything to do in WWE, has been a blast to watch.
But there have been made so many bad choices over bad choices over the years, with all these listless former WWE guys coming in and having nonsensical storylines that often actively insulted the viewers' intelligence. At one point, this company had Samoa Joe and current IWGP Heavyweight Champion Kazuchika Okada, and the only thing it could think to do with them was to create a deeply halfassed Green Hornet/Kato tag team.The company's entire history has been a series of missed opportunities, like the moment when they reportedly almost gave creative control to Paul Heyman, who wanted to build the company around a young Bryan Danielson.
I will not say that TNA is out just yet. They have been around for so long and should've been out years ago in situation, where every other company of their size should've gone down. But sooner or later, it will happen and the only guys who are to blame, are Dixie Carter and her booking team and it's really sad, because eventhough they seem themselves as WWE's competition, which they could've pulled off, if they had got their shit together, they where never even close.

(INB4WWESHILL)
2