I am sick of TNA Wrestling (TNA Fans, don't read this) (SHOOT)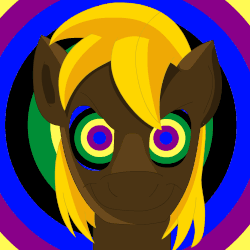 I am so sick and tired, of the bullshit things that this company is putting out and calls it the best thing they ever did and i am so sick of hoping that they get better, because quite frankly, these guys won't get better and sooner or later, this promotion will be flushed down the toilet where it belongs.
Here are a few things that piss me off:
-Eric Young is in the midcard with a totally worthless title
-There is no blood, eventhough the storylines are mature
-Matt Hardy brings his infant to the ring and binds him into a Storyline
-EC3 is face (eventhough i like him personally)
-Spud is Heel
-Davey Richards is out injured
-Beer Money gets reunited and get the tag titles immediatly
-Abyss is getting worse and worse with his gimmick
-The X-Division, which once was the bread and butter of TNA, is totally garbage and Botchamania material
-Kurt Angle is retired
-Dixie Carter gets TV Time every week
-Grado imitades the Mr.America Gimmick
-Drew Galloway as a champ dosen't draw
-Mathews and Dinero just go on my nerves on commentary
And it goes on and on and on. No thanks Dixie. It's no wonder why guys like Samoa Joe and Austin Aries left this sinking ship. I hope that the few remaining good guys think for one second and go somewhere where they really can make a name for themselves. Mainly at places like New Japan Pro Wrestling.
Seriously, i have enough alternatives to watch. I don't need any of Dixie Carters attention. She can tell 100 times, that these are exciting times for TNA and i just sit here, be amazed at Penthagon Jr, Prince Puma and Mil Muertes tearing the house down at Lucha Underground, or watching Tetsuya Naito being one of the greatest heels in NJPW.
With that said. Goodbye TNA. I won't miss you in anyway and i will be in the first row, when you finally close your doors.
TNA R.I.P 2002-2016
2