Why am not a Brony anymore? i talk about it
First of all, if you are lazy even to read this you can found a soundcloud link where you can hear the article voiced by me, i won't apologize for my acent because im proud of it.
It's been now three years when i meet My Little Pony: Friendship is magic and liking the show, i remember that i meet ponies for the first time when i saw a video from the spanish Youtuber Itowngameplay, he makes videos narrating creepypastas, playing games and making videoreactions, that atracted me:
https://www.youtube.com/watch?v=c_Q517QcHsY
Is in spanish, you should try to undersand it and learn some words, is good for you.
Anyways, i meet later the .Mov series and Ask Murdershy Tumblr posts, my interest was being bigger until i found the core of it, the original Show My little Pony: Friendship is Magic
and like anyone who saw this the very first time i was like: ...Are you Serious? but later i begin to watch more and more and make me a brony since then. A new phase of life had begun and i meet friends and even my now ex girfriend in this very same page when "Finding Your Special Somepony" existed Magical Mare. i been in RPs Contests, and even created my OC Chatterbox to make interviews to bronies or another OCs. The point is that i navigated the Brony Sea, even sink into the dark wated which i know most of you know; then i discovered a theory i had: My Little Pony and all it's fandom is a paradise, why? because it is your comfort zone, your sanctuary, a happy place where exists cute ponies sometimes as they are and sometimes mixed with your own personal touches.
I was in my own Personal Heaven like everyone here feel, i been through lots of things that doesn't worth to talk here simply because they are irrelevant to this entry, i will only limit myself saying that i been in some serious business and My Little Pony was involved in them. After a break up with my ex, some friends who i been fight for ridiculous reasons i ended up alone in some way, am not gonna play victim and say the same thing we all heard on the internet: "i am alone" "nobody love me" "i am depressed" and all that crap we usually ignore right Brony friend?
Anyways, in this year 2016 the internet and the videogames has became part of our lives to the point that you cannot imagine a live without them, and Bronies have made all that internet has to offer: Drawings, Crappypastas, fictions, animations, videogames, music, plushies and more stuff you can imagine

The Brony Fandom has been one of the most successful fandoms of all times, and the one thing that make you all special is how the bronies are together, helping each other like a brotherhood must be. it is important to mention at this part that i don't have anything aganist you or your likings, you are free to enjoy what you like and be who you are and thanks to that thought i realize that being a brony is not what i like to be now this it the part you must been waiting, the reason itself.
There was a time when i was feeling rather lost in this colorful world, there was certain people and certain circles that i didn't felt confortable, the level of obsession with this fandom was huge, there's people who have Waifus and Husbandos; also people who claim to pray to Celestia and cry for not having a character like Fluttershy to hug when you feel lonely, but those weren't the reason i felt unconfortable, it was the act of forcing me to listen to them and their "random" quotes The Brony group that ignore you if you don't talk about ponies, the Overly Dramatic RPs and certain annyoing people we always meet on Skype and even on the web. That annoyed me pretty much, but is not fault of the ponies, or the fandom am sure that all fandom has one of those "people". In the middle of this travel to the Equestrian Nowhere i felt that i didn't felt.... How should i say it? Original i guess. I thought then that everything i was doing wasn't original, i wasn't having Original Characters! They were just re-colored pony bases with a fictional pesonalty/backstory, Wow! How original! Notice the sarcasm.
Why is so important to be original? you should ask yourself that question, whenever you create your OC you want to make your ponysona, but some people doesn't limit to put themselves as ponies but also you create more characters because you want to make your own story, your own world, your rules eh? what about animations? fictions or any kind of art? Pardon me but all am seeing are attempts to be original inside something that is not, this is the reason why is important to be original,to not be another number in the list of fans, because you like all healthy human kind wants to be popular and get noticed. There's two ways to be noticed: one is showing your talents, and i mean all kinds of talents you can imagine, and the other one is to be hated, being a troll, insult people, say something controvertial and prove how rotten your moral is, but everyone wants to be noticed liking it or not even being a troll or an artist but everyone wants to be noticed

My case is to be remembed by something made by me only, i do not want to be a troll, but an artist, am sure Brony artists wants to get noticed besides showing her/his love for the fandom, the truth is that i am not a skilled artist like some people i meet, take a look around webpages like DeviantArt
you'll see crappy arts and works that surely deserve to be placed in your wall. My Goal is not be the best artist, my only priority is simply place all my ideas in the internet have my own fanbase and show internet what i am capable to do, the media i choosed is animation, such an art to bring to life the characters you created and see talk, walk and much more the sky is the limit. I made my own original characters 100% made by me, no need a silly DeviantArt game, just time and effort and love, that is not too much ask for someone who wants an avatar, a true symbol of my own precence, the ponies i was creating were not original, just an inspiration from a franchise, something i cant use to be famous and noticed people will tell me "another pony? wow! i couldn't imagine something more original and perfect, you must be proud of your no fake creation"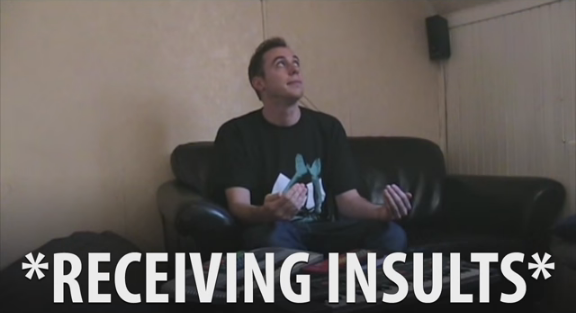 When i started to Work in my project Adventures of Kiki/Felidon's Tales there were literally thousands of ideas that came in my head! So much i had to writte them down, and i still have a lot of them, you can't just say "but no everyone has the creativity to make that" because i have the firm theory that anyone can make anything with a little bit of will so you got no excuse, well except of lazyness of course, but that doesn't make me better, or worse i am just a echo of my own world who puts all the ideas in a monitor.
I will tell you why everyone can make anything, first of all let me introduce a person most of you know but in the case you don't know her, let me show you: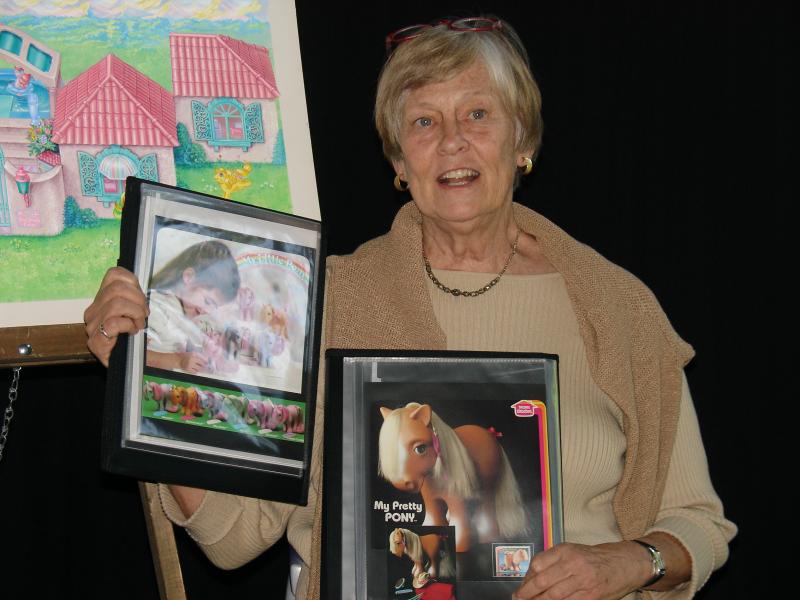 Meet Bonnie Zacherle, she had a vision about creating a world about ponies in the first place, she is the core, the true reason why MLP exist, the one who started all, her creations are the ones who truly deserve to be called Original Characters. By the time she created My Little Pony there was another fandoms, internet wasn't so powerful as today so it was more harder to get noticed by the idea that would revolutionate a generation years later, so My Little Pony world, begun

https://www.youtube.com/watch?v=XXWocB1vkQs
With that in mind, i thought that it is now my chance, the person who can bring a new fandom in the future, the chance is there, for all of you, don't let those comments like "meh, good luck with that" "hahaha your character is [insert insulting observation here]" because these people are good only saying that, true losers that no pleasure of life satisfy them, the ones who can't trully stand to see a brillant mind like yours and try to bring it down, your chance is there to make a new superhero, a new videogame character, a new villain, but in order to do so you must be 100% original, you shouldn't copy another franchises, are they who should copy your work. Of course is not my obligation to convince you, if you still wanna sit up to twelve hours playing videogames and chatting about "being random" is your problem, not mine. I will take the chance and make something original and powerful, i expect people to make Fan art, Fan Fiction, even make tributes like animations and songs, have same impact of what My Little Pony has bring to us, if a person could, why not me? There's people who say "you can still be a Brony and continue with your work" and i say no, i simply don't feel like brony anymore, i dont watch the show and i try to avoid it at all costs, not because i dislike it, is because the show has become the equivalent to see a another program on tv, and i dont watch tv either, my own personal heaven is not on Equestrian Territory but mine, Felidae.
I would like to add some final words of this entry: of course, you may feel confused or angry at my decition, but is not my problem, you are free to writte whatever you want on the comments or not comment at all, which brings me no difference, i simply wanted to writte this to the lucky people who will be able to watch it and understand my reasons plus to relief some of my stress here. Do you have a insult or a critique for me? Make possible a smart one because i don't receive them often.
1