S2E11: "Hearth's Warming Eve"

Look, "Hearth's Warming Eve" is an episode I've never liked. Yes, it's good for the whole "building on the mythos of Equestria" thing, but the problem is, I don't give a fuck. This episode doesn't do anything for the characters, and if it does, it's out of character for all of them, it's an absolute bore to watch, the songs are shit, the pacing irritates me, and aside from mythos expansion, it's practically useless as fuck. It used to be the worst episode of season two. That is, until I saw "Secret of My Excess" again. So, after rewatching "Hearth's Warming Eve", it's not as bad, but it's still a sloppy, crap episode. I'm giving it a 5/10 overall. Fuck "Hearth's Warming Eve". Without further ado, enjoy the mindfuck.
MERRY APRIL FOOLS DICK EVERYONE
I AM MUCH EXISTED FOR THIS EPIDODE OF MAH LITTLE PONEH, FRIENDSHIT IS MAGIC!
THIS IS A SOUPER SPOILERS REVIEW, SO IF YOU HAVENT SEE HARTS MORNING EVE, AHVE A CUPPA MULTIGRAIN CEREAL FRAPPE!
-
-
-
-
-
-
-
-
-
0
-
-
-
-
-
THIS EPISODE OPUNS OP WITH TWILIGHT TRYKING TO BY FOOD FROM THE PURPLE PONY STORE, ALLSO KNOWN AS "POPEYE'S". THATS WHEN PINKIE PIE SHOES UP AND SAYS "HEY, YOU BITCH! WE NEED TO GET TO THE PLAY BECAUSE WE'RE ACTORS OR SOME SHIT!" SO PINKIE PIE SHOOTS TWILIGHT WITH AN M68 AND SHE IS REBORNED AGAINS. THATS WHEN THE OTHER PONEES MEAT THEM THERE FOR THE PAY!

SPIKE ENJOY THIS MUCH
THATS WHEN SPIKE SAIDS TO SNAKE "HEY, WE SHOULD GET MARRIED AND HAVE CHILDS." SO THEY DID THE SEX THING AND OUT POPS EMMA! AND SO THE SPINOFF WAS SPAWNED. EMMA HAD MANY FRIENDS, INCLUDING MANNY, TOBY, LIBERTY, SEAN, AND J.T. BUT UNFORTUNATLEYS, BEFORE GRADUATIONS, J.T MUCH DIED AND EVERYONE WAS MUCH SAD. POOR LIBERTY, NOW WHO'S GOING TO clean her pipes when they're clogged up?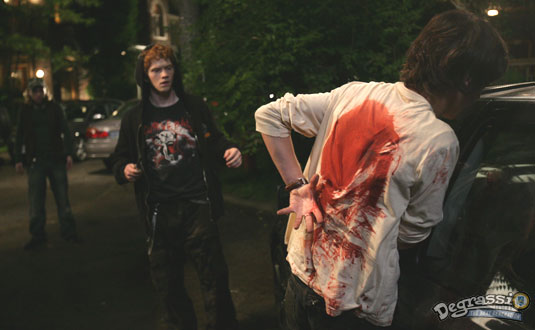 MUCH BLOOD ON BACK MUCH SMALLER IMAGE MUCH SADS
WITH LIBERTY NO LONGER HAVING BOY TO PLAY WITH, THEY HAD TO CLOSE DOWN THEIR COMPANY. BUT THAT SOKAY, BECAUSE CARTMAN STARTED A BRAND NEW COMPANY IN ITS PLACE, called the CBAA. CBAA STANDS FOR "CRACK BABY ATHLETIC ASSOCIATION", AND IT EXISTS TO HELP CRACK BABIES DO MORE CRACK. HOWEVER COMMA SCOTT TENORMAN LEFT CARTMAN OUT OF THA DEAL OR SOMETHING AND HE MADE HIM EAT HIS PARENTS IN CHILLI.

I enjoy pain.
THIS BECA-shit, hold on, sorry, THIS BECAME MY FAVORITE EPISODES AND I LIKE TO WATCH IT ALL TH ETIME> MEANWHILE I WADDA READING THIS BOOK CALLED "The fate Crash" by 00mariofan4eva00! IS MEGA OCMPLEX BOOK SUPER COOL AND IT GOES LIKE THIS. APELJAK WAS MAKING APEL BUCK THAT WAS THE TIME TO SELL THEM ON THE MARK IT AND MADE SIDDER AND PIE. SO GRIPPING, YOU CAN READ IT HERE! LOVELY MUSICS!

YOU ARE BOOTEY FULL SINGER HARPLEJARKLE
SPEAKING OF BEAUTIFUL MUSICS, FAVORITE BEATLES SONG IS "BATS" FROM THE EASON 4 EISODE "BATS!" LOVELY MUSiC I LIKE THE CORD PROGRESSING AND THE RHYTHMICS OF THE LEERIKS. MUCH MAKES BEATIFL MASICS AND I LOVE IT SO MUCH AND ITS PROBABLY MY FAVORITE EPISOD SONG EVR OF LL THE EPISOD SONGS EVR. HOWEVER SPIKE IZ JUST THERE AND THE SONG AND I DONT NO WHY SO I TOLD HIM "hey, would you mind please moving over to some location that is not particularly right here?" NAD HE TOLD ME TO DIE! SO I DIED HIM INSTEAD!

AT LEAST THIS TIME HE HAS A BONER
MEANHWILE MAY DAD INTERRUPTS ME TO ASK ME WHAT YEAR IT IS. I TULD HIM IT WAS 2012. MEANWHILE THE RIANBOW DISH IS STUPID. MEANWHILE THIS REVIEW WILL HAVE 0 BROHOOFS AND 0 CENTS. MEANWHILE BACK IN THE FIR ENATION, SEAON SIX IS AIRING, AND a NEW ABBY IS HERE! HER NAME IS PRENCEST FLIRRY CHART< AND SHE LIKE TO DANCE WATCH:
IS ANYONE EL SE GETTING HARD?
IN THE END, ALL THE POE KNEES LEANED THAT PEDOPHILIA WAS WRONG, AND THEY ALL SET OUT TO BURN CHERELIEE AT THE STAKE. HOWEVERS, IN THE END, ALL THE POE KNEES LEANED THAT BRUNIG PEOPLE IS WRONG and DECIDED "NEVERMIND". CHEERLIE WAS ALLOWED TO LIVE FOR ONE MORE YEAR WHICH MADER VERY PLEASANT!

I KILLED MY SISTER
AND THAT WAS MORE OR LESS "HEARTH'S WARMING EVE"
-------------------------------------------------------------------------------------------------------
SHIT EPISODE -0/10
-------------------------------------------------------------------------------------------------------
WELL POH KNEE PEE PULL, I HOPE YOU ALL A HAPPY NW YEAR. ITS 2013 NEXT YESTERDAY, AND I CAN HARD LEE WAIT. CAN YOU WAIT? I CAN HARD LEE WAIT. CAN YOU WAIT? I CAN HARD LEE WIAT. SO IF ALL GOES ACODING TO PLANING, I SHO(ULD HAVE COM BACK BI THE MDIDLE OF JUNE. SO HOPE I YOU ENJOED THIS RE-VIEW ONLY ON THE VIEW. HAV E A SEXY APRIL FOOLS DICK.
...This is what happens you when you let me do crack.
1