So it turns out that Pinkie Pie can break the fourth wall not only in the show but also when it comes to making marketing graphics for Hasbro. InDesign just let me crop the image for once!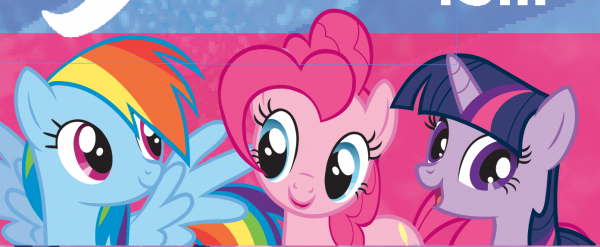 Just something that I'm doing for a licensing magazine which Hasbro asked my company to do, thought I'd share a screenshot as...well its related to MLP. As it's not technically Fan Art I thought it would be best to put it on a blog.
Something I'd like to point out, Hasbro seem to despise Rarity and AJ. They are featured in very few marketing graphics, be that magazines, emails, adverts or anything else. They only ever seem to use Celestia, Pinkie, RD and Twilight. I've seen Fluttershy a few times but not very often. I know that they like using one of each kind of pony so perhaps they're just using the most popular of each kind.