theory
THE HORSE-FAMOUS CONSPIRACY (SEASON PREMIERE - PART 2)
---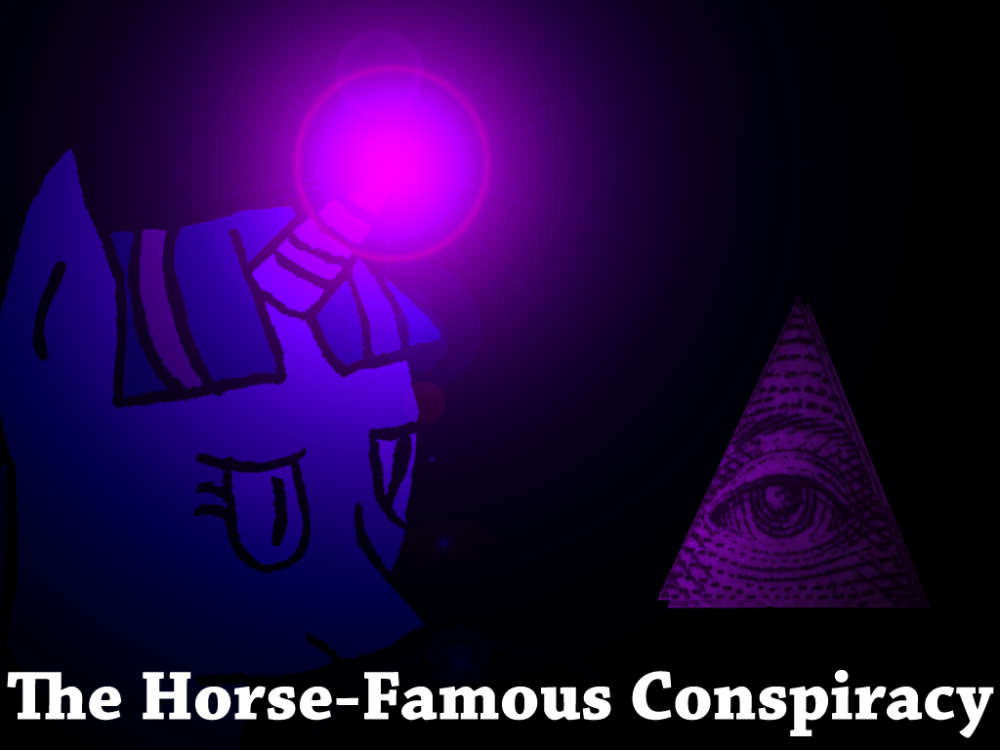 "Back to pony!" As they say. This is the official beginning of "RealityPublishing's Tales of Unfortunate Tails: Season 2", and I am glad to be back. After a month and a half, I'm finally going to release part 2 of, "My Interpretation of the Brony Fandom". It's been a while, but I'm glad I waited because while surfing the web, I discovered something that I thought I'd share.
Last time, I talked more about why the fandom is dying and how it's nothing more than a perception of what we think of it. This time, however, I've got a little more up my sleeve. Something that really bends the behind-the-scenes. Now, originally, I was going to pin everything down on EquestriaDaily, but I suddenly realized they weren't at fault. Someone else was.
So let's return to our original question:

"Is the Fandom Dying? If so, how can we save it?"
Now, why is this fandom different from all other fandoms? What many believe is that we are all together no matter what. We'll stick up for each other because we have been seen putting the morals of Friendship is Magic to heart. While this may or may not be true, we're not all together. As I said in Part 1, in order to save the fandom is to create content of our own, but here's a contradiction:
"How can we save the fandom, if nobody watches our stuff?"
I'm going to talk about something that is relevant one way or another. Whether or not you want to be one of these people is completely up to you, but it still decides our fate. I'm talking about Horse-Fame, a level of respect gained in the Brony fandom. Horse-fame is depicted by the amount of content and attention that person is getting and whether or not they can keep up. The problem about Horse-Fame is that it's been established since the dawn of MLP Season 1. We all know who LittleshyFiM, KP, BlackGryph0n, EurobeatBrony, and TheLivingTombstone are. Sure, they weren't horse-famous overnight, but it was a lot easier than what many of us have to do today to hit that first thousand views. With those big names set in stone, who are we to argue with the big leagues? How can the fandom survive if they disappear?
Now, the reason I was going to give EquestriaDaily the blame was because I thought they only posted "big names" and their work. No, that is wrong. EquestriaDaily is the one promoting smaller bronies and their written work. However, there are some groups that continue to promote the more popular ponies instead of turning to the surviving talent. Yes, people are growing day by day, but there is much more talent going around than we appear to see. We can't stand in the shadows of those whom cast them. We have to create a name for ourselves. Write what you have on mind! Play the songs that appear in your head! Be inspired!
There is nothing wrong with Horse-Fame, but when it is used as an exclusive club to promote themselves, then it is at fault.
What does this have to do with a dying fandom? Everything. With our figureheads stepping down from their throne, only to leave a legacy, it makes us all turn our heads and think. When the empire falls, so do the people. We need to create figures of our own; we need to decide. I have seen many underrated works in this community, the MLPForums, but they don't receive the attention they deserve. Music creators all gather here and share their works; they collaborate. Writers come here to show off their work and help others to edit. These forums have an entire section devoted to helping those in need. If brony community is generally known to help others, where are the Horse-Famous ponies when we need them?
-RealityPublishing