MY CRAPTOP CONTRACTS AIDS (Autorun.inf: the Trojan Thingy)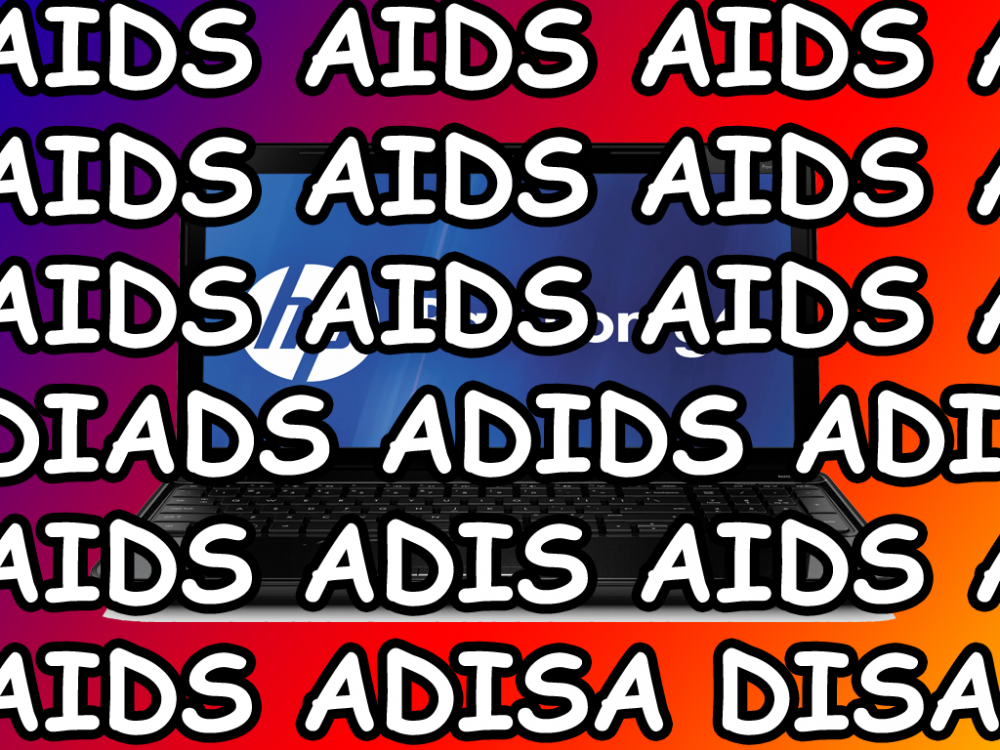 By GOLLY! It's another entry about computers, huh? Wow, I never realized my life consisted of so many bad computer stories. Hmf. Anyway, this is probably the most serious issue I've ever had before, so stay tuned, will ya?
About a month ago, just after my copy of Watch_Dogs had become corrupted and after I tried to grease to disk, I realized that it was a lost cause. Yes, the car wax did work, but not entirely. All in all, it let me play about 30 minutes before the entire system shut down, and about 49% of installation on Xbox Hard Drive. Nonetheless, I managed to torrent a copy of Disk 2 (I've got all rights, don't I? I mean, I bought the game) and it required me to put it on a USB drive, or rather, stick. Now, I'm not the kind of person who has twenty USB drives floating about my room; I like to keep everything on one 200GB External Hard Drive.
So what do you do when you've run into a problem? You ask the next person above you, in my case, that'd be my father. Simple as that, I ran downstairs and asked for a USB about or greater than 8GBs of space. He said he'd look. About four days later, he comes back with an old USB drive that had approx. 30GBs on it; I was grateful and didn't dare hesitate. I wanted to play W_Ds as soon as possible.
I don't remember if I've ever said this before, but I have four computers. Three of them are Laptops, which one of my laptops died (rest in peace), and one of them is a large Dell Dimension from the year 2002. My main laptop has now become what I call, "Le' Brick" or "The Craptop" because it's date goes back to around the same time as my Dell. My third laptop is a Chromebook, but as I said before, I hate that thing.
So I plug my USB into the Craptop and find it's got about twenty gigs of movies, which wasn't a problem. Nothing was, until I tried to unplug it. Y'see, for all the new kids on the block (I know there are a few), Windows XP required you to "Safely Remove Hardware" before unplugging it. You can still do it today, (Especially with Macs), but it's not necessary and hardly ever called for. My issue was that my Craptop could no longer remove hardware. Of course, I grew angry and just ripped it out anyway. Shame though, I lost one of my Blog Covers. . .
This is when things started to escalate. That night, I plugged in my External, the grande' 200GB "Declassified" Government Property Mofo (with Sticker!), and I noticed the icon for the device was a standard folder icon rather than it's "storage bus" logo. Strange, huh? Well, I then came up with another stupid idea. In the middle of the night, I took my external downstairs and plugged it into the FAMILY COMPUTER to see what was going on.
If you hadn't caught on to what happened, Autorun.Inf is a trojan that acts as a contagious virus like the flu. It's origins always come from USBs and, in fact, this is the very reason people tell you not to plug in USBs found on the streets. If you happen to plug in the device, it'll run the Autorun file and that will execute a second program that launches a seed into your Registry. From there, every time autorun is activated on "clean" drives, it'll leech onto that and so forth until the entire world is infected. Their effects are always varied. They can go from disabling hardware to permanently removing all internet access for that one computer.
I stayed up to about 3AM figuring out how to get rid of the bug, and eventually, I discovered something that really helped. First off, Anti-Spyware Remover, the most malicious looking antivirus, is actually useful. It managed to pull off and detect (mostly detect) the trojan a mile away. Secondly, that Chromebook I give so much crap? Actually helped in this case. Turns out, because Chromebooks don't run ".exe" files, they are immune to the "disease", not to mention their default (and only) view setting is showing invisible files. Allowing you to access otherwise restricted drive folders for alteration.
In the end, I took a kitchen knife and had a bit of fun chopping the drive to pieces. The movies were destroyed and all the computers and externals were disinfected thanks to the Chromebook. Norton 360, an antivirus on my family computer, was able to block all the drives' efforts to sabotage. I was never able to play Watch_Dogs.
Lesson of today is a real one. No jokes here. Don't look down at the underdog. Someday, he'll be the one pulling you out of a pickle.
Tomorrow I'll post a picture of my MLP Collection after a year of Bronyism. It's a special blog post.
-RealityPublishing
1