My list of Steam Games (as of November 1st 2016)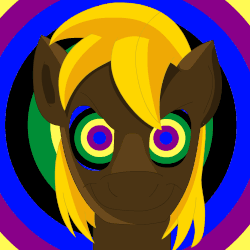 I am bored, so i'll make this list of my current steam games. They are all in alphabetic order. Here we go.

80 Days
Age of Empires II: HD Edition
Age of Empires III: Complete Edition
Another World (Out of this World)
Antichamber
Atari Vault
Audiosurf II
Back to the Future: The Game (Episodes from 1-5)
Baseball Stars 2
BEEP
Bionic Commando
Bionic Commando Rearmed
Bioshock
Bioshock 2
Bioshock Infinite
Blood Omen 2: Legacy of Kain
Braid
Broken Age
Brothers - a tale of two sons
Brütal Legend
Bully: Scholarship Edition
Burnout Paradise: The Ultimate Box
Camera Obscura
Castle Crashers
Castle of Illusion
The Chronicles of Emerland. Solitare.
Cibele
Crazy Taxi
Crusader Kings II
The Darkness II
DEFCON
Democracy 3
Democracy 3: Africa
DEUS EX MACHINA 2
Devil may Cry 4: Special Edition
DiRT 3: Complete Edition
DmC Devil may Cry
Double Dragon Trilogy
DRAGON BALL XENOVERSE
Dragons Lair
Dragons Lair 2: Time Warp
The Dream Machine
DuckTales Remastered
Duke Nukem 3D: Megaton Edition
Duke Nukem Forever
The Elder Scrolls V: Skyrim
Euro Truck Simulator 2
Europa Universalis IV
Fable Anniversary
Fahrenheit: Indigo Prophecy Remastered
FINAL FANTASY IV
FINAL FANTASY IV: THE AFTER YEARS
FINAL FANTASY VI
FINAL FANTASY X/X-2 Remaster
Game Dev Tycoon
Golf with your Friends
Gone Home
Grand Theft Auto: Vice City
Half-Life
Half-Life 2
Half-Life 2: Deathmatch
Half-Life 2: Episode One
Half-Life 2: Episode Two
Half-Life 2: Lost Coast
Half-Life Deathmatch: Source
Half-Life: Blue Shift
Half-Life: Opposing Force
Half-Life: Source
Her Story
I have no mouth, and I must scream
Ikaruga
Indiana Jones and the Fate of Atlantis
Injustice: Gods Among us Ultimate Edition
Jet Set Radio
THE KING OF FIGHTERS 98 ULTIMATE MATCH FINAL EDITION
THE KING OF FIGHTERS 2002 UNLIMITED MATCH
THE KING OF FIGHTERS XIII STEAM EDITION
The Kings' Crusade
Knights of Honor
L. A. Noire
Legacy of Kain: Defiance
Legacy of Kain: Soul Reaver
Legacy of Kain: Soul Reaver 2
Lego Harry Potter
LEGO Harry Potter: Years 5-7
LEGO The Lord of the Rings
Life is Strange
Life of Pixel
LIMBO
Mafia II
Majesty 2
Mega Man Legacy Collection
METAL SLUG
METAL SLUG 2
METAL SLUG 3
METAL SLUG X
Microsoft Flight Simulator X: Steam Edition
Monkey Island 2: Special Edition
Nidhogg
NiGHTS into Dreams...
Oddworld: Abe's Exoddus
Oddworld: Abe's Odysee
Oh...Sir! The Insult Simulator
ONE PIECE PIRATE WARRIORS 3
Orwell
Out There Somewhere
PAC-MAN Championship Edition DX+
PAC-MAN MUSEUM
Papers, Please
Peggle Deluxe
Peggle Nights
Phantasmagoria
Phantasmagoria 2
Pinball FX2
Pirates! Gold Plus (Classic)
Plague Inc: Evolved
Please, dont Touch Anything
Poker Night 2
Polarity
Police Quest Collection
The Political Machine 2016
Portal
Portal 2
Press X to Not Die
Pro Evolution Soccer 2014
Pro Evolution Soccer 2016
Read Only Memories
Reigns
Remember Me
Resident Evil 4
Resident Evil 6
Resident Evil Revelations
Resident Evil Revelations 2
Rise of Nations: Extended Edition
Robot Roller-Derby Disco Dodgeball
Rocket League
Roguelands
Rollercoaster Tycoon 3: Platinum!
Sanitarium
Scribblenauts Unlimited
The Secret of Monkey Island: Special Edition
SEGA Bass Fishing
SEGA Mega Drive & Genesis Classics
Shadowrun: Hong Kong - Extended Edition
Shiftlings
SHOCK TROOPERS
Sid Meiers Civilization III: Complete Edition
Sid Meiers Civilization IV
Sid Meiers Civilization IV: Beyond the Sword
Sid Meiers Civilization IV: Colonization
Sid Meiers Civilization IV: Warlords
Sid Meiers Civilization V
Sid Meiers Pirates!
Sim City 4 Deluxe
Skullgirls
Sonic & All-Stars Racing Transformed
Sonic Adventure 2
Sonic Adventure DX
Sonic and SEGA All Stars Racing
Sonic CD
Sonic Generations
Sonic Lost World
Sonic the Hedgehog 4 Episode I
Sonic the Hedgehog 4 Episode II
Sorcery! Parts 1 & 2
Space Ace
Space Channel 5: Part 2
Space Quest Collection
Spec Ops: The Line
Spelunky
The Stanley Parable
Star Trek: 25th Anniversary
STAR WARS Battlefront II
STAR WARS Empire at War: Gold Pack
STAR WARS: Dark Forces
STAR WARS: Knights of the old Republic
STAR WARS: Rebel Assault I + II
STAR WARS: TIE Fighter Special Edition
Strider
Super Meat Boy
Surgeon Simulator
Symphony
Tabletop Simulator
Team Fortress Classic
This is the Police
Tomb Raider I
Tomb Raider II
Torchlight II
Total Extreme Wrestling
Town of Salem
Train Simulator
Tron 2.0
Tropico 4
TWINKLE STAR SPRITES
Type:Rider
Ultra Street Fighter IV
Undertale
Universe Sandbox²
Victoria II
VVVVVV
The Wolf Among Us
Worms Armaggedon
YOU DON'T KNOW JACK MOVIES
YOU DON'T KNOW JACK SPORTS
YOU DON'T KNOW JACK TELEVISION
YOU DON'T KNOW JACK Vol. 1 XL
YOU DON'T KNOW JACK Vol. 2
YOU DON'T KNOW JACK Vol. 3
YOU DON'T KNOW JACK Vol. 4 The Ride
YOU DON'T KNOW JACK Vol. 6 The Lost Gold

If you have any questions, ask away.
2