And then there was this one time, the ghostbusters di-wait...these are not MY ghostbusters.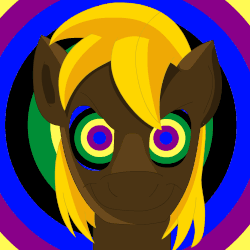 I know what you're thinking: "These are not the ghostbusters." Well, yes and no. You see, this is Filmations Ghostbusters made in 1985 by the same studio that gave you masters of the universe and bravestarr. The show came out a year, after Sony released the huge blockbuster hit Ghostbusters and is actually based on a mid 70s live-action show also called Ghostbusters. After Sony released their own Ghostbusters cartoon, Filmation went to court against Sony and forced sony to change the name of the show "the real ghostbusters."
The Show follows the ghostbusters, the leader Jake Kong, who always gets a twitchy nose when a ghost is nearby, Eddie Spencer, who is cowardly and clumsy and tracy the gorilla, who ironically is voice by Lou Scheimer, the boss Filmation. Together, they spend most of the episodes, they fight against the robotic looking Prime Evil the evil master of Hauntquarters and his evil spooks as they try to conquer the world.
The series has the typical 80s cheesiness that you would expect. Silly cartoon sounds, lots of horrible one liners and of course a PSA after every episode ends, we need to hammer this moral in as much as we can. Still, there is a certain charm in it i can't explain. It's probably my nostalgia blinding me, because i watched this when i was 5 with my big brother. It's stupid and i think others who don't have nostalgic feelings towards it won't like it.
"LET'S GOOOOO GHOOOOOOOOSTBUSTERS"
1