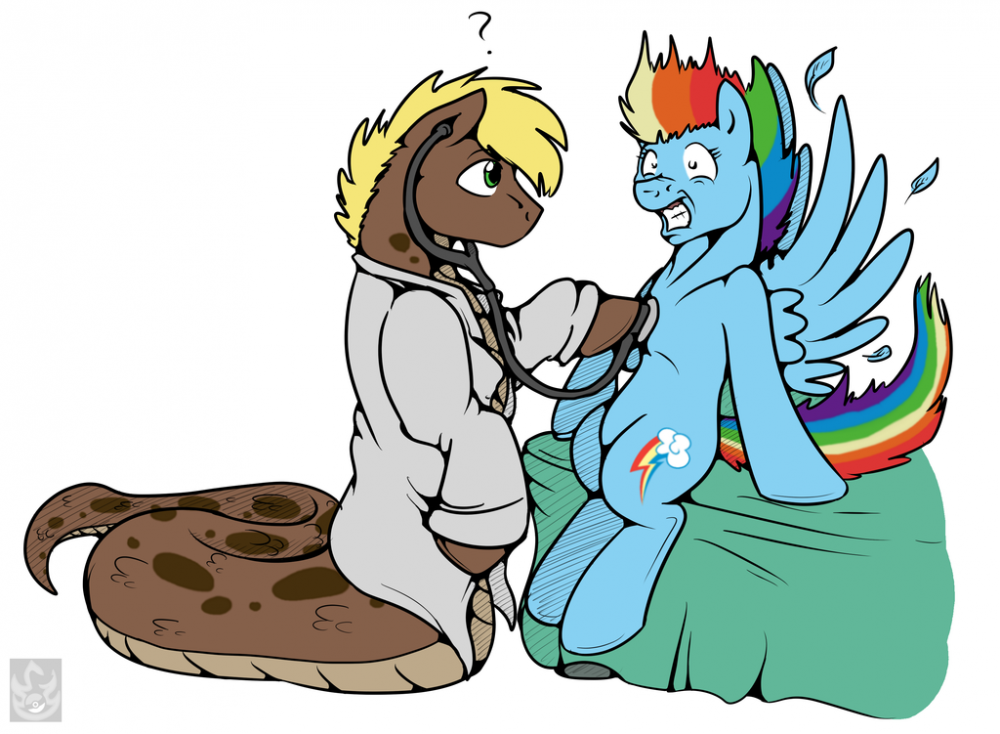 thanks to @StormBlaze for this great and funny picture.

Rainbow Dash is fearless and has no problems facing anybody. But when the yearly checkup comes around that every wonderbolt has to take, she kinda dreads it because she dosen't like it when ponies touch her.
Doctor Mesme who was her new Doctor was getting ready to use his stethoscope. "Let'sssssss check that heart of yourssssss." Rainbow was already grinding her teeth and when the cold piece touched her skin "YIKES." Rainbow was making a loud yelp. Mesme was a bit confused by Rainbows over the top reaction, as her heart was beating loud and fast in his ears.
Just a silly idea i had, after i watched Ponyville Confidential again recently.

8