Why i will never be a Doctor IRL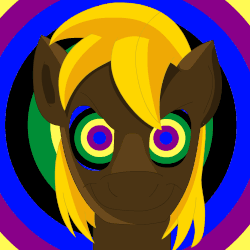 So, as probably many of you have noticed by now, is that my hypnotizing Lamia OC, is also a Doctor. He is a Doctor, because i also wanted him to be like a productive pony instead of just being a normal hypnotizing lamiapone like other lamiapones are and he is a doctor because i myself have an interest in Medicine and even owning a stethoscope, which is like the symbol for a modern Doctor.
But there have also been some people who asked me "Mesme, why don't become a Doctor? You obviously have a knowledge in this kinda field and you would probably do good." Well, it's true that i have a certain knowledge in that field and i have learned how to make steth checkups, there are just alot of things that you have to take into consideration.
First of all, becoming a Doctor takes years of hard studying and you have to sacrifice alot of your private time to achieve this goal. The thing is, i don't really like the thought of sacrificing this time and i feel like this would at somepoint lead to a breakdown by me, because the studying becomes way too much and i don't want to lose my friends because of it.
The other thing is, even if i do become a Doctor, it's not going to be an easy Job/Life. I thought to maybe be a cardiologist or maybe a pediatrician. Cardiologist, because the heart interests me the most and pediatrician because i can imagine working with kids could be fulfilling. But what if i have a very ill patient, whose life is on the line? As a cardiologist, you face that alot, because the heart is the most important organ and deadly sick children would be even harder, because it would probably break my heart way too much and i would just feel incredibly helpless that i can't prevent it.
Basically, while it could be fun in theory, i think it would eat me up after awhile because i just care too much for these people.
Hope i didn't put you guys down too much, but i felt like i had to say this.
8