LEGEND OF ZELDA: A RESPIRATORY FUNCTION OF WHICH LUNGS, AN ORGAN FEATURED IN MANY BIOTIC MAMMALS, INTAKE A MODERATE AMOUNT OF A GASEOUS SUBSTANCE KNOWN AS "OXYGEN" OF WHICH IS METAPHORICALLY DESCRIBD AS BEING FREE IN AN UNCONTROLLED ENVIROMENT
---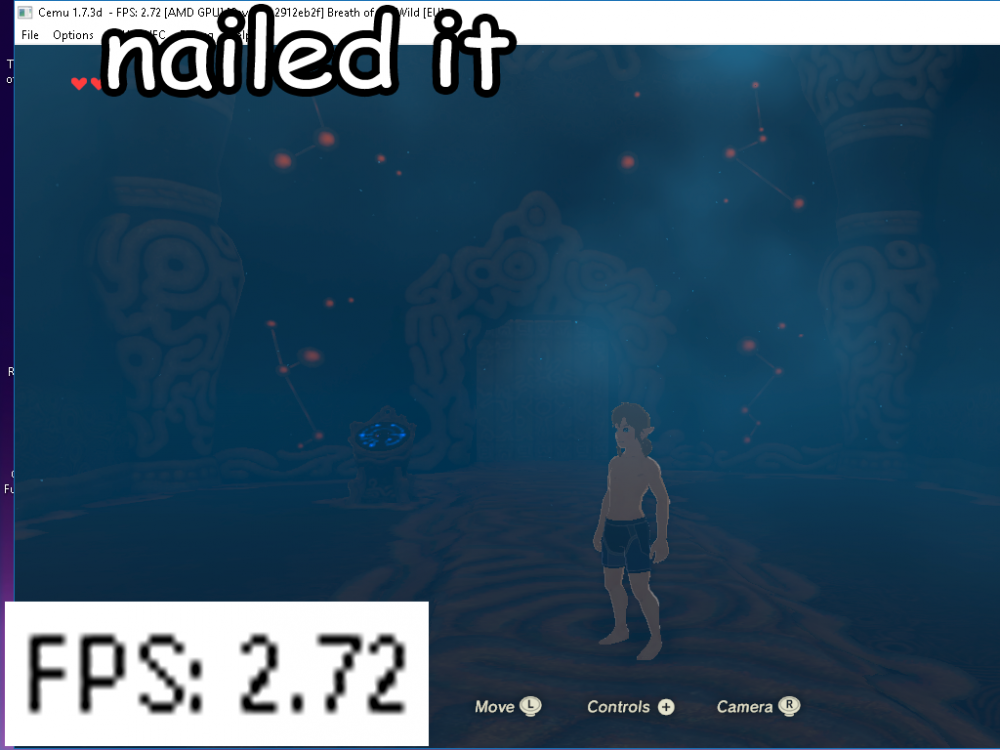 Welp, I've decided to write another thing. As I believe I mentioned a while back (it's been a long time, hasn't it?), I would be writing reviews and the like for a few weeks because of all the new games and media that deserves to be bestowed the greatest honor, "My opinion". Now, I'm not exactly sure, but I doubt I've written anything in about two months. Why? I was on vacation and, if memory serves, I was too busy playing the new instant-classic, "Legend of Zelda: Breath of the Wild" on my brother's Nintendo Switch (I'm too poor to afford my own). Now, I'm not sure how regular I can post these entries, so bear with me; it's actually surprising I've even kept this blog up for so long (1 - 2 years?). Oh, and Legends of Equestria entry is coming next time so stay tuned for that

The new Zelda, is not a new Zelda. It is a conglomerate of everything done RIGHT in the video game industry and shoved into a 60 dollar piece of plastic. It really is amazing how open-world companies like Bethesda have spent decades trying to master whatever it is that makes an open-world game significant; and here comes Nintendo, nailing it on the first try.
I'm a crazy, suicidal person when it comes to video games. I've noticed this more and more as the years have gone by, mainly depicted by the number of times I've pushed through smokes in CS:GO and the pure and raw desire to destroy everything with the earliest items in any game (for BoTW, that would be Soup Ladle, which, in fact, I did deal the finishing blow on Ganon with). So when I discovered obtaining heart containers were completely optional after the release of "Ocarina of Time", I jumped on the chance to beat every Zelda game I could with minimal stats and, iconically, three hearts. It's a tedious task, but when you're as experienced as me, it quickly becomes a pleasurable obligation. 
With three hearts, I managed to beat the game in a week with all of the map uncovered, all the divine beasts, all the memories, and no Master Sword (I discovered the devil statue a week later). After the credits, I discovered the game was still only 12% complete. It's a huge game with few flaws, all of which are excusable for the sake of the game being "too cool" for measly imperfection. The divine beasts were easy, but that was only after I discovered I had done the last one first. Regardless, at face value, it's clear Breath of the Wild, was never about beating the dungeons and defeating a final boss, but it just so happens the only way to progress in the game is to clear dungeons and defeat a giant boar, so that's a thing.
During my vacation in the Carolinas, a news article went out that a player had created a multiplayer mod for BoTW on an emulated copy. I hadn't been in the emulation scene for quite some time and last I heard of it, 3DS emulation was still in the works, I had no idea Wii U emulation was actually functional. So yesterday, after a month (or two, you tell me), I decided to download a copy of BoTW for PC and see if my gutsy little machine could take the next-gen title running on old hardware. The download took an hour or two, installation even longer; and what did I get for my troubles? 2.72 FPS during gameplay, 15 in menus. Time well spent; I'll be archiving it for when the time comes.
In the meantime, I've gotta get back to Legends of Equestria, I've got to write an entry about it.

-RealityPublishing
P.s. Anyone in the Amareicas looking to form a party?