Bobby "The Brain" Heenan dies at the age of 73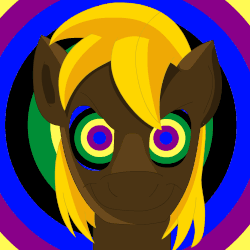 I know i haven't talked about Wrestling for awhile, but this is something that is close to my heart.
Yesterday, the greatest wrestling manager of all-time and one of the funniest and greatest commentators of all-time, Bobby "The Brain" Heenan has passed away at the age of 73. The way that he died are still unknown, but i rather want to talk about how he lived.
Bobby Heenan was one of the most despised heels, in the first golden age of Wrestling in the WWE/WWF between the mid 80s and early 90s. He sometimes considered himself as the manager of champions, managing people like Mr.Perfect, King Kong Bundy, Haku and the legendary Andre the Giant who he managed at the legendary match between andre and Hogan at Wrestlemania 3. And during his stint in the AWA, he managed former AWA Champion Nick Bockwinkel.
After taking a step back from managing, Heenan proved himself as not only a good, but also great commentator, together with his life long friend Gorilla Monsoon, who both for example commentated Ric Flairs Royal Rumble win in 1992, which is Heenans best commentary performance, fearing for Flairs win for a whole hours and almost having a heart attack.
when WCW was trying to compete more and more with the WWE/WWF, they also brought Bobby Heenan on board, being the new full time commentator with Tony Schiavone and being joined mostly by either Larry Zbysko or "Iron" Mike Tenay.
His last commentary was at Wrestlemania X-7 in 2001, where he returned to the WWE to call the gimmick battle royal with Mean Gene Okerlund, giving us a good sense of nostalgia and showing that Heenan still got it.
The last few years of his life, he enjoyed his retirement, while also working with the WWE from time to time backstage.
Here are some highlights from Bobby Heenans great career:
Rest in Peace Bobby Heenan. I know that you're at a better place, being finally together with your friend Gorilla Monsoon.

5