*Edit: Changed the title as some people didn't seem to get the point...
I got home early (~12:30 this morning) from a good friend's house, and the fog had completely enveloped our part of the world - leaving particles of water to diffuse the moonlight hanging above us. The early morning hours did the same thing, but with the sunlight instead. We were covered in a silvery glow that I had always pictured Canterlot in.
Unfortunately, our best camera isn't too good when it comes to long exposure shots, so I couldn't get any great photos of the midnight "glow" the world had. Below are three shots I took this morning, plus one I took at night (it might be hard to see).
Here's the view from the corner of our back deck, with the sunlight shining off of the fog: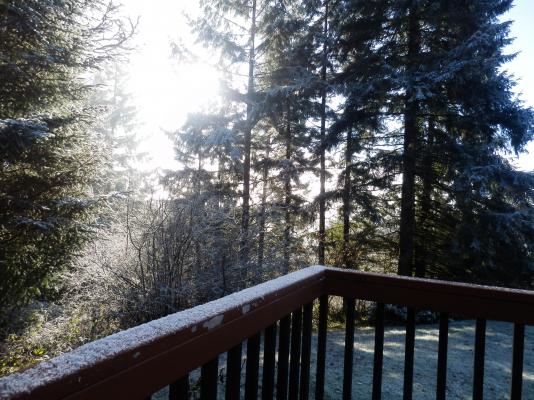 A wide-ish shot of the tree on our back hill. The hill drops down below, and the fog makes it look like the world just sort of "disappears" out of sight. If one was here in person, you could make out the faintest grey silhouettes of a second tree line, on a ridge in the far distance. (This is looking off to the left of our back deck.):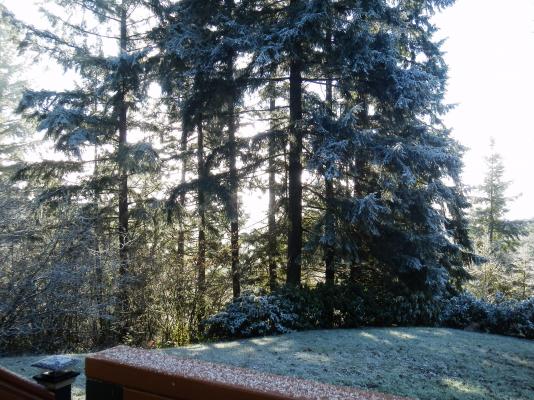 A zoomed shot through the trees and to the wall of white in the distance: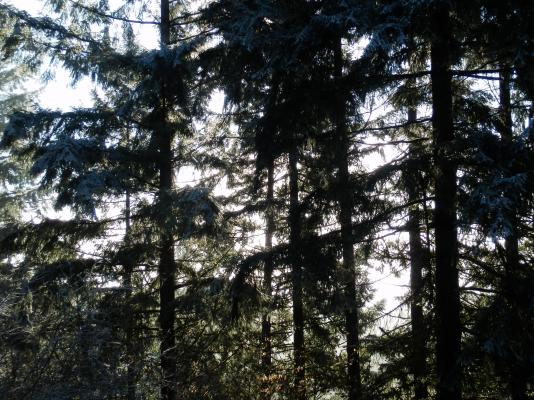 This is an evening shot, with relatively long exposure. (All you'll see is an slightly orange glow, and the silhouettes of trees around it.) There's just no substitute for seeing it in person...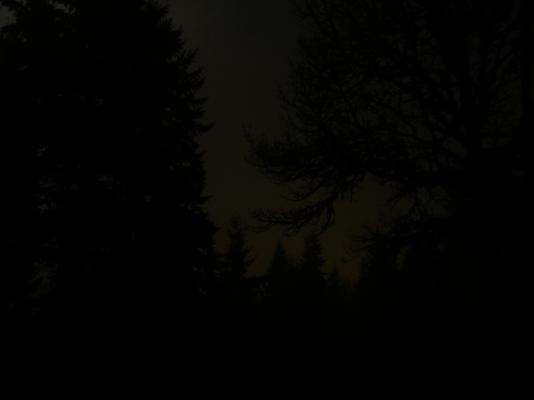 All in all, a very cool way to start the new year.

(More random photos below.)
1