Dark Horses visit helped me alot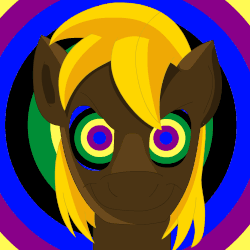 As some of you might know, @Dark Horse has visited me over the last week in my home. It was something that has been in the making for awhile and that i really forward to. Darky has been a really good friend to me, so much so that i would consider him the little brother that i never had (i have a big brother and big sister BTW) and we always share our secrets and problems with each other.
When Darky came over, i have been feeling a bit down for awhile, feeling a bit socially anxious and not just in the mood to go outside.It sounds cliche, but Darky has been really the light in my life that helped me out of this mood. It's been awhile since i've been feeling so good and had so much fun and Darky really showed me that i need more active in my life, else i just get thrown into this depressing state again and i want to enjoy my life.
I am a bit sad that darky went home. But i don't wanna get depressed about it, thinking that i am all alone now. I want to remember this great time and i want to have more wonderful days in the future, feeling alive and feeling that joyous feeling i had. I admit, my endurance was not always the best when i walked around with Darky, but it was so worth it spending time with Darky and i am now addicted having this feeling again.
Thank you Darky for these wonderful times and being my best friend.

14