The probable end of the fandom for me.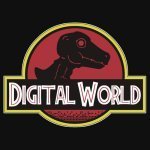 I have said this kind of thing before. I have been on this topic a lot. The two easy parts to this are the show might end, maybe not. Either way my choice. It's also hard to make new friends or start a relationship when your a fan of mlp and have all this pony junk lying around. It's just kind of the way it I guess.
So the main reason I'm doing this blog is this is hopefully the last time I'm going to bring this topic up ever again, though it probably won't... damn it. For those that don't know Toonkritic or what he did, well google it. I'm sure most people know. I've thought about this trash way too much, and the more I keep looking into everything that was happening with this guy. It keeps getting so much darker and so much god damn worse. I'm disgusted for far too many reasons, I came into this community based on what so many people were saying about it that, bronys are really caring nice people, they except everyone, they don't do the awful things that all the haters say they do... but it was all a fucking hoax. It's like everyone uses this to get away with horrible shit. "No way, no one would ever do things like Toon did. He's not a real brony then. He's gotta leave". I watched the skype calls, I read several other articles and other videos that have exposed this guy for doing all of the terrible things he did to people, but... there is one other big issue that is quite obvious in all this junk, and the patterns all lead to it. ALL THESE FRIENDS OF TOON TRIED TO COVER IT UP TILL IT WAS TOO LATE! I mentioned somewhere else already that Josh Scorcher should not have been so judgemental of Toon for the fact that he was dating a 16-year-old when he was 23... this still hurts to think about. There is no hard evidence to prove they are all pedo's, but it seems very likely. I've met some of these people, I regret it and wish it never happened. I hate pedophiles for so many reasons as well. I also think I hate myself for not being close-minded and telling myself don't watch the show. I'm not sure I'll return to read comments... maybe I will. Most of the comments are gonna be people trying to defend themselves. I understand. That's why all the brony analysts did what they did... not cause it was the right thing to do, cause they're afraid to lose their power in the fandom. What's all that horse fame worth when all these people are getting hurt, and whats worse where do they go? Who can they talk to and tell? Like someone else said when Toon was groping girls at Cons, no did anything about it, cause he's horse famous... I also know not everyone in this fandom is like this, but it's very unfortunate that it's hard to trust anyone at this point when so many people knew this was going on as well as they probably know about other horrible crap that's still going on. It's hard to associate with other people in a group because of all this. I'm sorry, but all of this last part is more than enough reason that makes it time to move on from all this. It also feels I've been lied to being told bronys are great people and then this giant wall of text. I'm very disgusted.
4

1