My All-Time Favorite Bob Ross Painting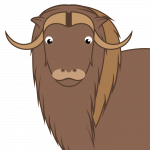 It's no big secret to long-time users here that I'm a huge Bob Ross fan. Painting was and remains one of my big pastimes, which I hope to return one day.
There are 403 episodes, but my favorite comes from near the beginning: a seascape painted with the top half white and bottom black. It was the first of its kind in the series and is a joy to watch. Have fun watching!

2

1