MY time at Wondercon 2018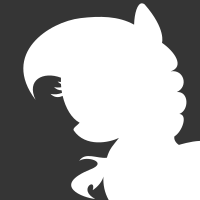 Last month, I didn't catch the Season premier of MLP: School Daze.(Well I did on the way up north)  The reason: I spent most of the day at Anaheim for the 2018 Wondercon.  
THe plan there was to watch a movie called Batman Ninja.  The review is at 
IT was a really fun Batman Movie and one of my personal favorites.  The movie featured voice actors like Roger Craig Smith, Will Friedle, Tara Strong, Fred Tatasciore, Yuri Lowenthal, Adam Croasdell, Grey Griffin, ERic Bauza, Tom Kenny and Tony Hale.  THe movie will come out on digital later this month and on physical next month.  Do yourselves a favor and go check it out if you're a fan of Batman.
Other than that, I toured the Convention halls and I was able to reunite with Power Rangers actor David Yost(Got him to sign a Justice League/Power RAngers comic, putting his name alongside Walter Jones, Jason David Frank and Kevin Conroy(Voice of Batman).  Before departing, I also spent some time buying a birthday present for a co-worker of mine: A Funko Pop Black Panther figure.  And before leaving, I managed to meet up with Sergio Aragones, and I got to buy his Groo comics from him.  And while he's a legendary comic artist, he's not one who uses digital mediums for his art(As someone who's done both Digital and Physical, I respect his decision).
Other than what I mentioned, most of my purchases involved Art Supplies(A new ARt Book, a set of Wax Blenders and some Soft Pastels) and a IDW SOnic the HEdgehog Comic.
Tomorrow, I'm heading to the Town and Country Hotel and Convention Center for the annual San Diego Comic Fest: An Oldskool Comic Con that's more subtle compared to the big one.
1