S8E22 What Lies Beneath - two captioned thoughts


 == Spoiler Prevention Spacer (patent pending) ==


 == Spoiler Prevention Spacer (patent pending) ==


 == Spoiler Prevention Spacer (patent pending) ==


 == Spoiler Prevention Spacer (patent pending) ==


 == Spoiler Prevention Spacer (patent pending) ==


 == Spoiler Prevention Spacer (patent pending) ==


 == Spoiler Prevention Spacer (patent pending) ==

She's my favorite among the Student Six (or whatever the fandom nicknamed them)...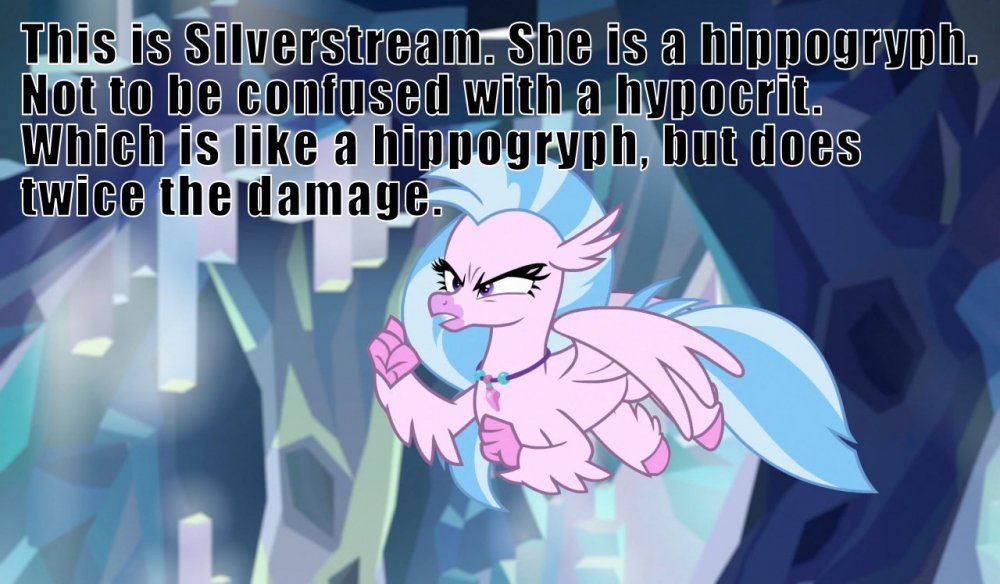 Not an actual quote there, but an obvious homage/inspiration.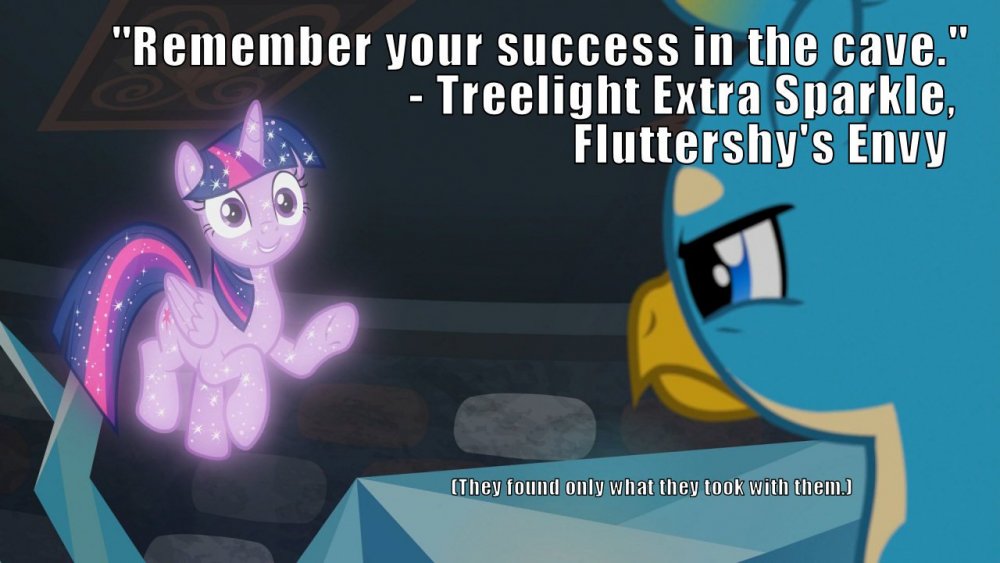 For some reason I really like the way the tree's personification was expressed visually and vocally. Good voice acting and really conveying an impressive wisdom. Totally not a wooden performance. 

(Kinda like an Enhanced Celestia Mode, heh.) Also, the scene where she became upset at bad self-beliefs being implanted in the Student Six was impressive; that decisive, authoritative resolve that such crap will not be tolerated. Ponificating like a goddess. 

(Hmmm... Can we call her a dryad?)
Tree of Harmony is now among my favorite characters.

- Also because trees and harmony are both very meaningful things for me. (And I also remember fondly the total pwning of Chrysalis. ... Still wondering whether no one has picked up the petrified Mane Six copies in the tree cave though.)

And some people say trees arboring.

P.S.: There's also a bit of an analogy in exploring your deepest fears in a crystal realm, but I'll not go into that. (Well, I did once.)