Soapbox draft: Season 8's dialogue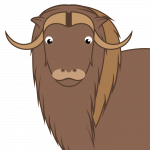 Being one of Season 8's biggest supporters and defenders, I wanna write an EQD soapbox explaining one reason why it's one of the show's best. You can check it out in the quote block below.
Quote

Season 8's dialogue
By: Dark Qiviut

Season 8 is one of the best of the whole series for many reasons, both large and small. In comparison to last season, its dialogue was a big improvement. Much of the season is very dialogue-driven, especially the humor-based episodes, so how well they write and edit the lines determine the overall story quality. What they accomplish is an organic, emotive, and crisp flow of lines full of personality. DHX plays the characters off against each other, incorporating plenty of snark, occasional teasing, starts, and stops. Five episode examples include:

1. Horse Play: Starlight teases Twilight's princess status and Spike delivers a snarky whisper in response to Twi's lie in Act 2.

2. The Break Up Break Down: Spike's and Discord's opposing personalities create lots of organic banter between them.

3. The Mean 6: Snarkle and Chrysalis share wonderful chemistry, with the former exploiting the latter's ego, selfishness, and need of help. On the other end, the ReMane Seven's anger at each other feels raw and real.

4. Road to Friendship: Starlight & Trixie's banter. Nuff said.

5. The Washouts: Dash's concern, Scoot's desire for respect and inclusiveness, and Dust's cleverly-woven manipulation.

Sharp dialogue is one key reason why Shadow Play's top-tier. From that point forward, it's like Dubuc and Haber expanded upon it for an entire season, and it really shows in the final product of many episodes, specifically since Grannies Gone Wild. May S9's conversations succeed, too.
1