Reindeer Flotilla - first habitat

Entry posted by Quinch ·
171 views
I've done other things in the past, mainly trying to convert large derelict structures into living quarters, but each time I eventually got bored with it and lost interest. My latest project is a bit of a "migrant fleet" kinda dealio - rather than put down buildings - or any sort of permanent structures, really - on planets, I figured I'd just use BYOS to build stuff in space instead and just make planetary pitstops for raw materials as I need to.
So, this is my first house-ship. A simple thing, conceptually anyway - I just slapped a couple of rooms together and filled them with random decorations. I added the thrusters and cockpit because... spaceship, I guess.
I'm not sure what I'll make next. More houses, I guess?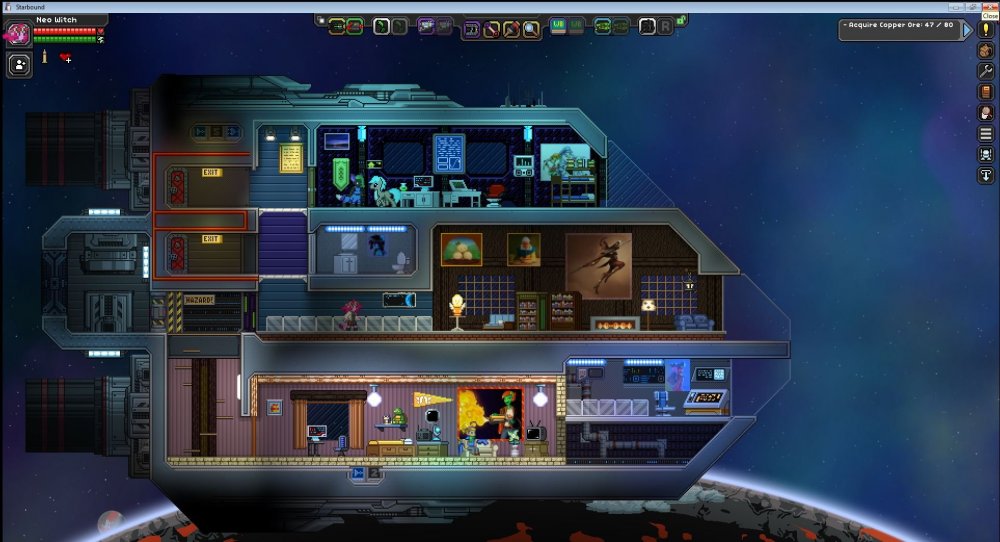 1