FIM's most impressive feat: consistency of good quality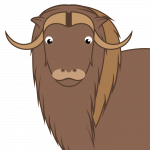 With season 9 being its last, I could give my thoughts on it ending, but I did so already. Instead, I want to reflect on what the show has done. Over the years, FIM has had moments where many, myself including, declare whether the show jumped the shark or not. For those who don't know, "jumping the shark" is the moment that indicates its peak has passed and won't return to form again. Examples are located here and here.
Of course, when something jumps the shark is subjective. What might be a "jump the shark" moment for one may not be for another. There's no right way to determine it. That said, there have been many "jump the shark" moments, only for FIM to bounce back.
Faust leaving during Season 2's production? Season 2 was really solid and has aged better than the former.
Derpygate? Derpy was around during S2, was on hiatus in S3 til MMC, returned again in Rainbow Falls, and has remained a background mainstay since.
Twilicorn debuting in MMC, a possible change in character? In S4, she showed remnants of Twi of old, and in S5, many of her quirks return.
The castle replacing the tree? No on talks about it now, and I argue that Castle Sweet Castle helped relieve the worries. In fact, her castle's been in the show longer than the Golden Oak Library (104 eps to 91 to date, minus the shorts and Best Gift Ever).
Princess Spike's ending implicating permanent status as a buttmonkey? Two weeks later, Amending Fences — one of the best of the show — aired, and Spike's direction has improved tremendously since. S5 remains my favorite of the show.
Newbie Dash screwing up Dash's achievement? In consecutive weeks, Tail and TSRR air. Afterwards, the Wonderbolts become much more likeable, and Dash feels like a part of the team.
Starlight joins the cast? She gradually improves in S6, and in S7 and 8, she makes her mark as one of the Mane Eight.
The School of Friendship is born? Becomes one of the show's best settings and the home of the Young Six, some of the best characters of the show.
You get the picture. Every time the show proverbially jumps the shark, the show always bounces back. It never stays down for so long. Whenever the show looks to be in the downturn in quality, DHX publishes good to great episodes, reminding us why FIM has the well-earned reputation of being one of the best Western cartoons of the decade.
Consider this. Many cartoon shows don't last so long. After two or three seasons, it starts wrapping up or gets canceled. Gravity Falls only lasted two seasons. If they stick around, it runs the risk of rotting. FOX renewed The Simpsons for both a 31st and 32nd season, but many argue that it began its turn to mediocrity after Season 9. The Powerpuff Girls were good for about four years, but S5 and 6 (both w/o McCracken) sucked. Nickelodeon finally canceled Fairly Odd Parents after already drilling into the sewer. Sometimes they bounce back, such as Spongebob post Out of Water and Thomas & Friends following S16.
Is it impressive that FIM lasted so long? Indeed. I still remember wondering if FIM will even have a S3 or 4. But think about it. FIM's been good for not just the first three to four seasons, but so far its entire run. A large chunk of the show's best episodes started in S5. If Friendship Is Magic ended after MMC or Twilight's Kingdom, we wouldn't have all-time greats like Flight to the Finish, The Cutie Map, Slice of Life, Lost Mark, The Times They Are A Changeling, The Perfect Pear, Shadow Play, Mean 6, The Washouts, or Sounds of Silence. DHX maintained consistently good quality from the very beginning to today, which is very hard to do. As I wrote here, Faust planted the seeds early, and her apple tree currently blooms. Prior to FIM, Hasbro's longest TV series was G1 Transformers (99 episodes, 6 seasons). When this show concludes, it'll be more than double the length (221 episodes, 9 seasons); not bad for a show that's been this good for so long, huh?

Whether it'll hold up or not remains to be seen. But no one can deny that Friendship Is Magic built a legacy, and with S9 coming up in perhaps five to eight weeks, I can't wait to see what's in store.

9