What happens when the show ends?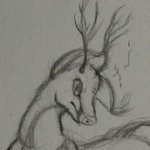 So apparently Season 9 is supposed to be the end of Mlp Fim. I have mixed feelings on this. I am happy about it because I'm glad that the show will not run to long and get turned into a cash cow kind of thing where they basically run it into the ground just to get every last bit they can out of it.


On the other hand, I remember when i was first introduced to this show back in high school and how I went through that whole process of "Bronification", from denial that i am enjoying the show, to the point where I had to give in and admit I loved it, and it makes me sad that it has to end.


So much really has come out of this show that I don't think either the developers or anyone in this community even saw coming. And so much of it was beautiful. So, what happens after the final episode? Where does this all go from here?


Tell me what you think about all this. Tell me about what makes you happy from what this show brought to your life, and what you think about it ending. Also about where you think things go afterwards. I'm curious to hear what others have to say on this.
2