Dumbo's ending is one of Disney's best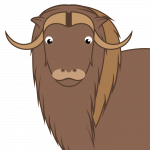 Dumbo went through so much trauma throughout. Bullied by a brat for his wings (and getting his mom locked up in the process), ostracized as a freak by the Matriarch and the other elephants, demoted into a clown sideshow after accidentally destroying the circus tent, and bullied by the crows before Timothy stood up for him and made them have changes of heart. And I didn't even get to Baby Mine!
Suffice it to say that this film is really sad…which makes this happy ending so triumphant in hindsight. If there was one character who deserved it, it's him!
4