S9E16 A Trivial Pursuit - brief commentary
---

 == Spoiler Prevention Spacer (patent pending) ==


 == Spoiler Prevention Spacer (patent pending) ==


 == Spoiler Prevention Spacer (patent pending) ==


 == Spoiler Prevention Spacer (patent pending) ==


 == Spoiler Prevention Spacer (patent pending) ==


 == Spoiler Prevention Spacer (patent pending) ==


 == Spoiler Prevention Spacer (patent pending) ==

At the beginning of the episode I thought, oh no, this is gonna be a nerdisode. Not what I'm in the mood for right now.
Then Fluttershy and then Pinkie Pie entered the building and things began to look a bit brighter.


Dual-hyper attack with movie-style grimacefest aside, this saved it, and the fateful contrast of Twilight and Pinkie is always appreciated. And I didn't expect another kinda-Pinkie episode could follow so quickly, although I did hope for it.
With all those Ps involved, Twilight should have predicted Pinkie Pie to be a potential participant.

Pinklight Twinkie TwiPie FTP!
I hope that plate was edible. ... I mean meant to be eaten.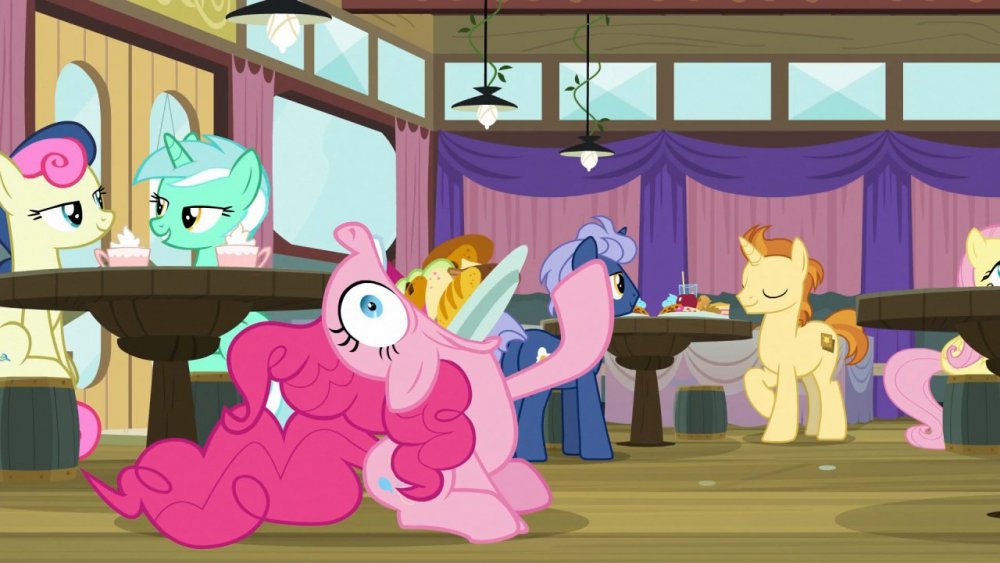 It was hard for Twilight to not focus on external disturbances/distractions when the whole trivia game is about external validation.

During the cupcakes question, it was really a conflict. Right-away you would say this is totally Pinkie's moment, but you also have to consider that the question involved Princess Celestia, so of course Twilight knows every detail about that.

DING! - You gotta admit, that was a very pinkish move from Twi there.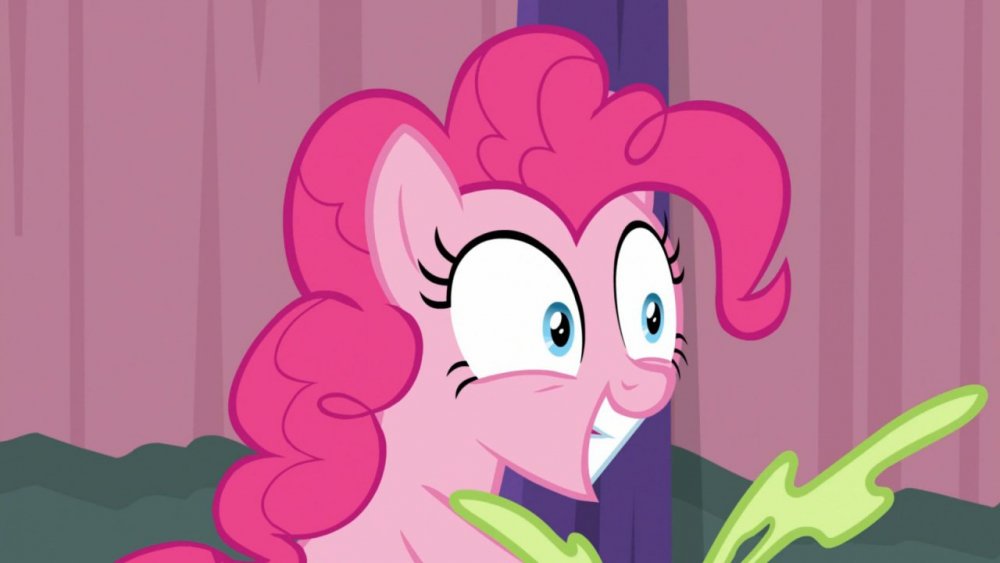 Lesson of the episode: If you got a PERSONAL record to uphold, then don't join a TEAM. There shouldn't even be personal correct answers counts in a team game, since TECHNICALLY

the TEAM gives the answer, since the TEAM gets a point for a correct one.
Or in short: It's all fun and games once you lose an I.

P.S.: Did you notice right at the end? The entrapment of the push-pull conundrum - a classic derp.