Entry posted by Quinch ·
179 views
Wake up. Shower. Eat.
Check discord. Dig around to try and confirm something while I'm writing another letter for the show staff.
Remember that I haven't checked my mail or RSS today. Fire up Thunderbird. There's an email from yesterday afternoon.
 
Quote

 

"Dear T Quinch,

Thank you for shopping at Newegg.ca!

Your order has been delivered. Please see below for details. "

 
Wuh?
Nobody told me when I got off work yesterday and it's not like it would be like them to forget.
Check the email for a depot location or a contact number. Nope, nada.
Open the front door, and there it is. Four huge-ass boxes with Newegg logo on them.
Sitting on my goddamn stoop.
Since yesterday.
About a thousand dollar's worth of computer hardware just...
Sitting there.
Overnight.
Words. Cannot. fucking describe.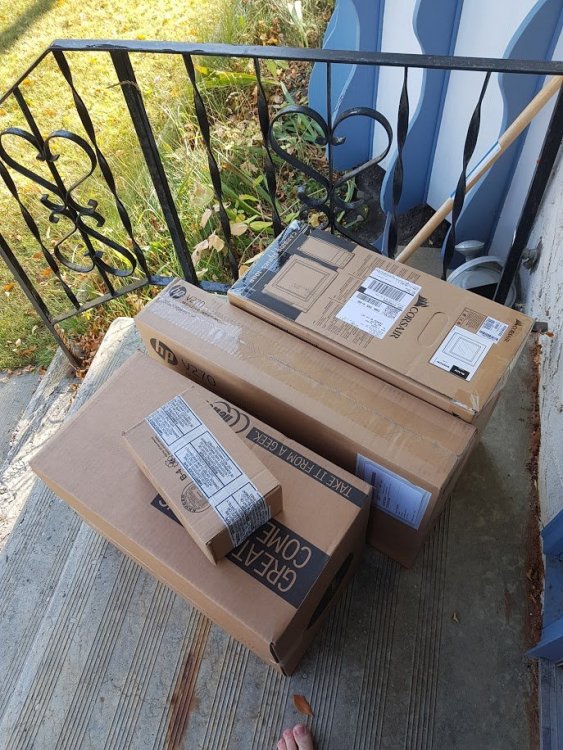 1