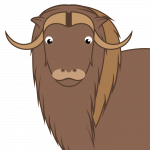 Note: Taken from here and edited. A second, fuller review/analysis of how it's the perfect FIM finale is on the way.
---
- A nitpick, but the adults are looking a little older than what they show. They're all at least in their mid-thirties if not closer to 40, but the giant bags under their eyes make them look like they're older than Bow Hothoof or Windy Whistles. Lighter, smaller, subtler lines under their eyes may work more to better match that range.
- Twilight apparently had a little too much trouble relocating sheep away from the line, and her animation as Future Twi isn't very polished.
+/- Twilight looking like a Celestia recolor was a major surprise (and I can see why some don't like it), but over time, I've become more and more used to her. Her hair's beautiful, but the lack of strap over her crest makes it look like it's floating over her chest instead of being hooked around.
+ The new interior of the Throne Room is absolutely breathtaking. Beautiful color palette pleasing to the eye, excellent callbacks via the stained-glass windows (including updates since the finale, like Flurry Heart officially becoming princess and the Y6 saving the School), and the lighter pastel making the bolder-colored characters pop out.
+ Spike really shows how much he's evolved since becoming the ambassador, and I don't mean physically or vocally. He's part-royalty, Twilight's equal, and has done a spectacular job maintaining harmony throughout the world. Recall the very beginning of the episode, which he states to Twilight how he mediates peace between the Diamond Dogs and Abyssinians, a reference to one of the comics where Capper's originally from). Also, he's more mature despite maintaining a kid-like attitude, too.
+ What Twilight prophesied during the final battle before the last friendship laser comes true. Fifteen or twenty years into the future, several races are now at harmony with each other. Dragons, griffons, kirin, hippogriffs, yaks, changelings, and ponies are all in harmony together. There's no infighting; everyone's communicating with each other happily and without prejudice. Not only did everyone come to embrace the Magic of Friendship. But their own lives improved, too. (You got to see some of this affect the ReMane Six later, as Ocellus, Silversteam and Smolder teach at the School of Friendship, and Rarity lives and sells fashion at her boutique in Yakyakistan.)
+ Luster Dawn has that same naivety as Twilight, but at a very different angle. Twilight thought making friends was a waste of time, period, though was apparently never really taught friendship at any point. Sure, Twilight had friends in Canterlot, but never reciprocated those feelings. Here, Twilight teaches her best and most faithful student how friendship's the most powerful and most important magic in the School for Gifted Unicorns, but due to their time separated over the years, Luster wonders if friendship is worth it if the friendships fade away. Unlike Twilight back then, Luster's more outgoing, but doesn't embrace friendship as a result of seeing Twilight spend most of her time ruling alone.
+ As a result, Twilight tells and explains very intricately about how it can be easy to make friends, but it's much, much harder to maintain them. They may be separate more now, but they always stay connected so they have each others' backs whenever something bad happens or catch up on things. Back in her days, Celestia mostly had Twilight learn to make friends and understand friendship on her own. Here, she shows Luster that friends always matter in the most proactive, teaching way possible. Arranging a meeting with Luster on the day all gather.
+ The flashback itself is emotional.
Twilight was absolutely justified to feel super upset and scared what happens next. The big baddies are in stone sleep, but all of them have lives. Despite the promise of ruling together, we don't know how they're gonna rule together, budget their time to do so, and if they'll remain together at all. She's moving away to Canterlot, and the day of the coronation may be her goodbye.
It was also very subtle and impactful for the RM5 to use their preparation to admit they're grieving, too. They're so unnaturally happy and casual to see Twilight head off to Canterlot, but their conversation at the Castle of Friendship shows how that happiness is truly everything but. They don't know if Twilight will be able to communicate with them ever again.

Also, the criticism of Twilight not moving the capital of Equestria to Ponyville's nonsense. Canterlot has been Equestria's capital for well over a millennium, if not before Celestia and Luna were princesses. In addition to Canterlot having a firmer legacy than Ponyville, moving an entire capital would be a task of epic proportions.
To be able to share their sadness, fright, and despair reminds he audience how close they are, no matter what trials they face. They were scared, and it's okay for them to be scared. Their cries felt very real, and it's heartbreaking to see them all slowly break down, especially ones like Pinkie (her words just got me crying, literally).
Everyone was so obsessed and focused on the "perfect" coronation that everything went terribly wrong so quickly when things got complicated. The hilarious screwups were a very refreshing break from the drama.
With the coronation over, they can laugh it off knowing it's over. They had their hardships today, and to have this break means they can relax. Because of this, Twilight has a clear head now and can use that knowledge over the years to come up with a great idea: every moon, they meet once under the Council of Friendship. It was a challenge they had to face, and they found a way to conquer it.
The ending really marks the end of a long era, mirroring FIM's, too. Celestia and Luna are no longer ruling, and they felt confident in letting Twilight and her friends rule Equestria on their own. Yes, they'll be more happy to help her whenever they need it, but the RM7 are confident and can be trusted in helping Equestria move on to its next chapter.
+ The moral is excellent in concept and better than excellent in execution. I already talked about that extensively.
+ The episode took another bold, daring direction by giving everyone definitive lives with both occupations and sometimes love lives. not only on what they're doing. CheesePie, SugarMac, YonaBar, and LyraBon are more than confirmed, but ones like FlutterCord and AppleDash are hinted with subtle clues (i.e., Fluttershy's lunch bag and bluebells, AJ/RD's banter). It's DHX's story, but their lives also have a purpose: no matter how much your lives change, your friendships keep you connected. Everyone's extremely busy now, but they always manage to meet together. When they don't, they see them. Starlight and Sunburst still lead the thriving School of Friendship. Look closely, and you see all of the confidence from the Young Six. (For example, Smolder openly has tea with Ocellus, a hobby she once derided and hid until What Lies Beneath.)
+ Not everything ends happily. Granny Smith and Goldie Delicious are gone now, and AJ and AB are wearing their scarves in their honor.
+ The Magic of Friendship Grows. All of it. It's emotional, hopeful, and beautiful. This song got me crying at times. The background shots during the final chorus are extremely moving and very well-done. But there are two things to mention:
The final shot of all seven watching Luster walk away with new friends is absolutely fantastic. Even more beautiful is the sunset glow, a literal twilight sparkle as one YouTuber wrote.
The final shot: the book to open FIM closes, indicating the end of an era. (Pay attention to the "fin" on the left page, a great piece of detail in a show that doesn't always show the English alphabet so clearly.)
This is an EXCELLENT episode! A magnificent cap to a great, successful show!

3