Thoughts on Leaving (June 29, 2020)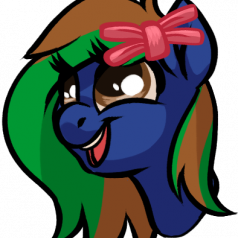 Hello everypony and everycreature here on MLP Forums...
I wanna make this blog to address something after giving it a little more thought. I decided that I will not leave here because I have made quite a bit of friends here since joining these forums 5 1/2 years ago. With that said, within the next few months there might be a chance or two... or three etc. of me being on a Hiatus. Just to cool off with everything going on. 2020 has been quite the year for me and not necessarily in a good matter either. I just been having these weird vibes with everything going on that people don't really like me or want me around because of the things that I like. Hopefully they are not true but we are very much in an unrest worldwide with everything going on. With that said, I would like to thank all of the friends that are still on my side and understand the way that I am. It really helps me go through day by day and even at times put a smile on my face. I know I said that I was strongly considering leaving but I am here to stay.
Thanks for reading and stay awesome everyone. 
8

3