Announcement
Super Mario 64 Pipe Organ Experience Announcement
---
Fillies and Gentlecolts,

I am excited to announce that thanks to my sponsorship, Yensid Organist, will be performing a Pipe Organ Experience with the songs from the Super Mario 64 OST arranged for Organ (by yours truly) as part of the program.

See the poster as attached for more info.

Can't wait to see you there when it premieres on March 28th. 



Sincerely,

Jonny Music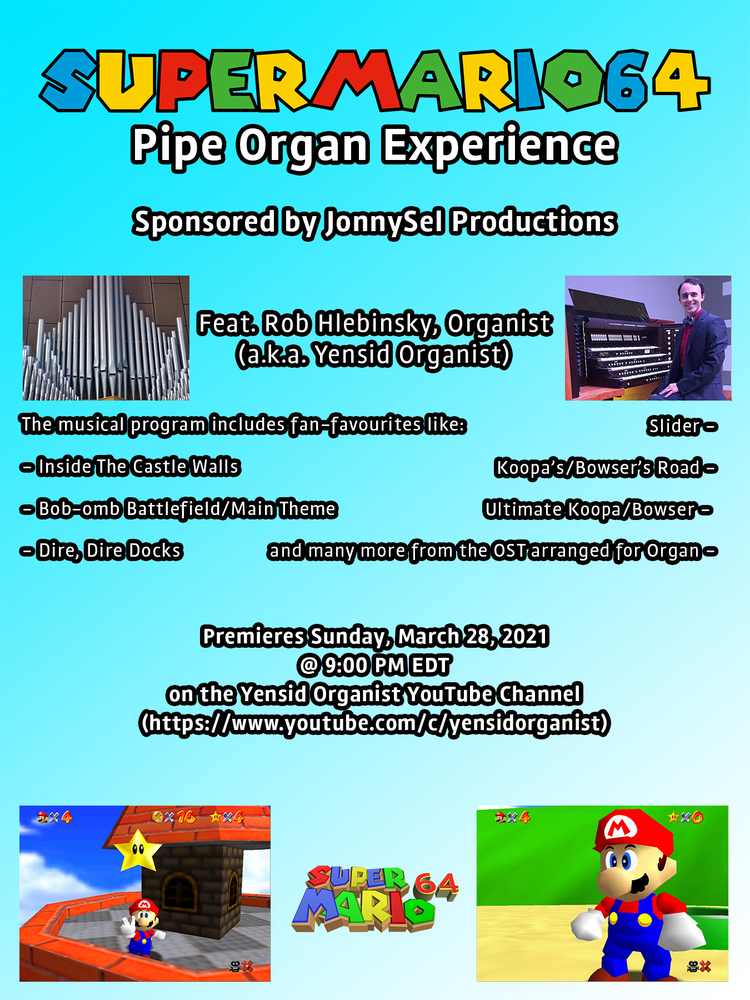 Edited by Jonny Music
URL on poster corrected
3

1