Playing Gris for the first time
---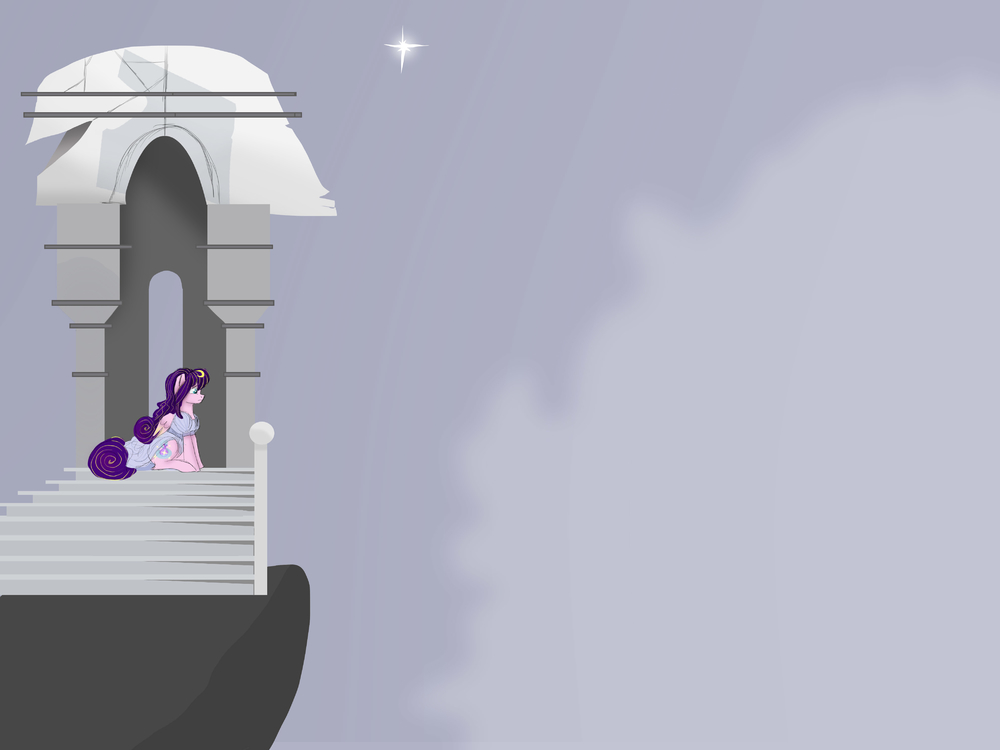 The first time I saw this game, I fell in love with the visuals of it. It's just one of those things where you know you're going to love something before you know you are.

It is such a somber but sweet game. I've been playing it when I am at home and alone. I love the music and the art is so breathtaking. Actually, the art has inspired me to do more background art -- which is one of my weaknesses. I have to say, the WIP above turned out better than I thought -- considering I'm a complete newbie about it. But art is something I have always wished to pursue and improve. So here it goes.

The game is so relaxing, soft and sweet. I told my friend Starforce that it is like being in a dream. It's surreal but also relaxing. You don't have to worry about dying or getting it wrong, because it is like being in a dream. The music is calming, the butterflies flutter, but there are still objectives, so it's not exactly an aimless abstract.

There are, however, subtle messages and visuals. Sadness. It seems there are broken statues of crying people all around. I don't quite understand what is going on. But I do know that the name "Gris" is Spanish for "gray." So, perhaps it's to do with our loneliness, our phase in life when things go bleak and dark and we're down? I've passed the chapters "Red" and "Green" so far. So maybe I am adding some color into my life in this bleak chapter? I've no idea just yet. What I can tell you is that this game has moved me to my core and I intend to explore it further and discover what else it could inspire in me in terms of art, visual concepts, storyline and abstract thoughts.

As I journey, I feel like the character even has Star Silk's bangs. She starts off rather defeated and then continues to trot on despite the challenges. I wonder how the game shall complete?
 
4