MAGIC BOWL RECAP! And the Most Attractive Pony is...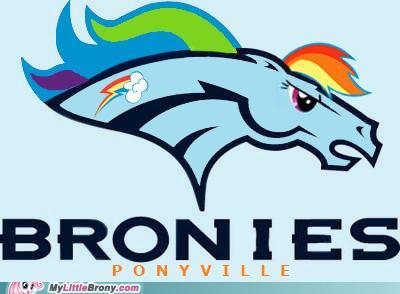 Lyra 'Bowls' Over MLP Forums
It was just another Saturday in the big city. A river of vehicles crawled and honked their way through the streets. Teenagers with allergies in the dozens and noses in their smart phones shuffled down the sidewalk. A 30-ish man looking down on his luck made a beeline for the nearest bench where he sat every day.
To its inhabitants, this tired tableau of human civilization was nothing special. But it was the most amazing thing that Lyra Heartstrings had ever seen.
From where Lyra sits, all of us are winners.
"Hey," the man on the bench nodded slowly as a very cute and very strange creature sat down beside him. "You got a light?"
"Why sure, Mr. Human!" the unicorn replied. Her horn flared up and glowed incandescently.
"Holy ****," said the man.
The rest of Lyra's memorable debut in the human world and how she became an anthropology professor and/or escaped from scientists and/or was elected President is too long to relate here. What matters is that to reach our world, Lyra had to go through Fluttershy in the inaugural Magic Bowl--and that she did.
For once, it wasn't close. The mint-colored mare who had galloped furiously from one tough race to the next scored a comfortable victory.
Fluttershy's supporters had seen their pony in a tough situation before, as dozens of voters gave her opponent a huge early lead in the PFC Championship. The same thing happened in the Magic Bowl--except here, the deficit was too large for Shy to make up. At one point she had cut Lyra's lead of over 40 votes to just 23, but it was as close as the game would get.
At long last, the oft-ignored background pony has her moment of glory.
Lyra rode a dizzying wave of fan support through most of the final round, bidding a fond farewell to the appreciative crowd in Ponyville. "I'll be back, everypony, I promise! I just have to see all these awesome creatures who got me here. And now I finally will! Hee hee...I love them!" She stepped into a mysterious machine branded with Twilight's cutie mark, and was gone--but now, never to be forgotten.
"Oh, um, it's all right that I didn't win," Fluttershy said bashfully to reporters. "Just being the second most attractive pony in Equestria is very nice. And the animals made me train so hard just to get here, I was kind of exhausted. Angel is such a tough coach. But maybe next time it will be different..." the shy pegasus trailed off slightly. The sun went briefly behind a cloud, and the air grew heavy and oppressive. "Maybe next time...everypony...and every human...is going to love me."
Mommy... 

But this dark moment was over as soon as it began. "So, anypony want to help me feed the animals?" Fluttershy chirped.
Four weeks ago, you couldn't have found one brony willing to bet that the first-ever Most Attractive Pony tournament would end with the announcement "Lyra Heartstrings, Magic Bowl Champion." A mediocre contender stuck in the same division with the main character of the show, Lyra's playoff prospects were doubtful, and her chances of beating a Mane 6 head-to-head improbable.
But the love of bronies can accomplish just about anything, and thanks to them the unicorn blazed a trail through the most hostile territory, overcoming four Mane 6 ponies to reach the championship. The feat is unprecedented and unlikely to be repeated by any background pony in the future. Lyra's journey has culminated in her greatest moment on MLP Forums, and proven that beauty is not in popularity, but the eye of the beholder.
LYRA, 108-83
Other stories this week:
The Lyra Phenomenon: An Exclusive Interview With TailsIsNotAlone--Sunday Feb. 10, 8pm Eastern at http://livestream.com/theloyalbrony (No, seriously)
~Chaotic Discord~ Out With Concussion: Excessive Facepalming the Culprit
Hasbro Shuts Down Most Attractive Pony Tournament for 2014: CEO: "You've had your fun kids, now get lost..."
Want to know how the rest of the tournament went? Recaps of all the matches are here:
Conference Championships, 1/30: http://mlpforums.com/blog/213/entry-2910-full-conference-championship-recap-most-attractive-pony-tournament-2013/
Divisional Round, http://mlpforums.com/blog/213/entry-2743-full-divisional-recap-most-attractive-pony-tournament-2013/
Wild Card Round, http://mlpforums.com/blog/213/entry-2609-full-wild-card-recap-most-attractive-pony-tournament-2013/
And check out the massive 53-page MAPT thread here:
http://mlpforums.com/topic/44455-the-most-attractive-pony-tournament-2013/page-53
8