Unofficial MLP Forums Census 2013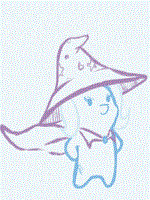 79 members have voted
1. Which of the following do you support (check all that apply)?

Gay Marriage

Legal Narcotics

Researching Clean Energy

Animal Rights

None of the above

2. How many people besides yourself live with you?

0

1

2

3

4

Other (Specify in post)

3. Do you play sports (And how often)?

All the time

Often

Sometimes

Never

Other (Specify)

4. Have you ever attended Bronycon and do you attend regularly?

I attend regularly

I have attended before, but not regularly.

I have not attended Bronycon.

5. Do you support gun control?

Yes

No

Maybe

Other (Specify in post)

6. What economic standing are you in?

I'm in the 1%

Upper Class

Middle Class

Lower Class

Other (Specify in Post)

7. How often do you use this site?

As often as possible

Very often

Often

Sometimes

Infrequently

8. Are you satisfied with the site's staff team?

Yes

Somewhat

No

Other (Specify in Post)

9. Would you be interested in participating in future census of this type?
---
Unofficial MLP Forum Census 2013
More info available in the thread
here
.
This is an unofficial census I'm holding for the community. It will hopefully show our standing both in our beliefs and our standing in society, namely of the forum as a whole. This is a way that we can bring the community together all while generally learning more about the opinions and standing of the fellow members that we may or may not pay attention to otherwise.
Some key points to mention:
The results are anonymous

The voting starts April 15th, and ends Midnight, May 1st (EST)

If you quote the results of this census, please properly refer back to the thread or back to this blog if you are using data from this particular year.

Answer all questions honestly to avoid distorting the data

12