Oh wait, it totally is(I'm sorry).
Anyway, with all the approval I've shown of it I too have a few concerns, but like, very few since most of my main concerns were debunked by the trailer.
I agree it's kind of weird it's set in a highschool, but only because it doesn't seem to make much sense since the characters as ponies are supposedly young adults who live alone- I suppose that means in pony age they are equal to high school level in pony age? It is somewhat baffling.
But honestly, that doesn't matter all that much to me, because alternate universes are known to be weird in most media right? And that's what this is, an alternate universe; granted, an alternate universe that Twilight's crown supposedly got stuck in(we'll see how they explain that), but an alternate universe nontheless.
I also think it'll be interesting to see how other species will be depicted here; will all dragons be dogs? What would Winona be then, or the Diamond Dogs(assuming they'll mention them at all, which I admit is improbable)? What of griffons? Other sentient hoofed animals like cows and donkeys? Minotaurs? I'd imagine if they're even mentioned at all they'd just be humanized too, but there is some potential possible potential(say that 3 times fast) here I think.
All in all, I'm just grateful we're getting new pony anything as soon as this, and I'll look forward to seeing Equestria Girls whenever I can(doesn't seem to be coming to theaters in my city), whatever the final outcome is.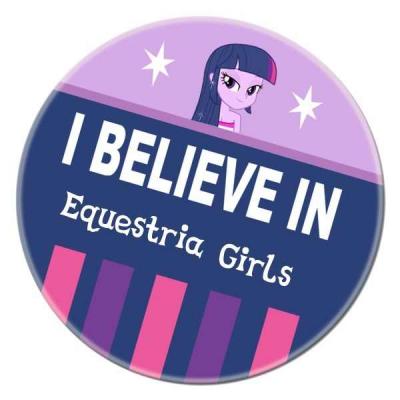 3