The materials from my last entry have been made into stuff! Yay!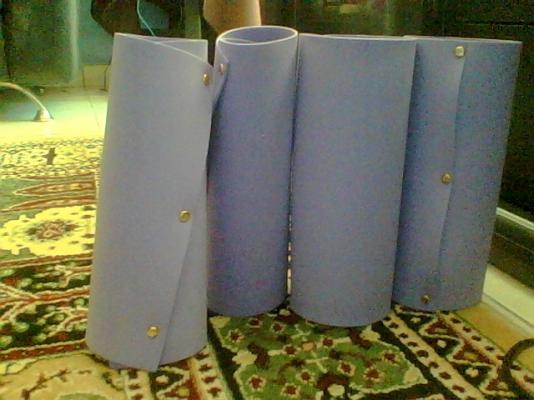 You can't tell, but the color is very nice.
On the right are my back hooves and on the left are my front hooves.
I showed them from the back and front. The back does have the paper fasteners but I think it looks neat xD
I'm not sure if I'll use these because they are a bit silly.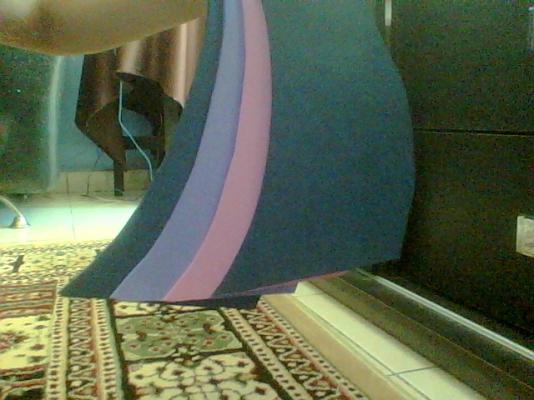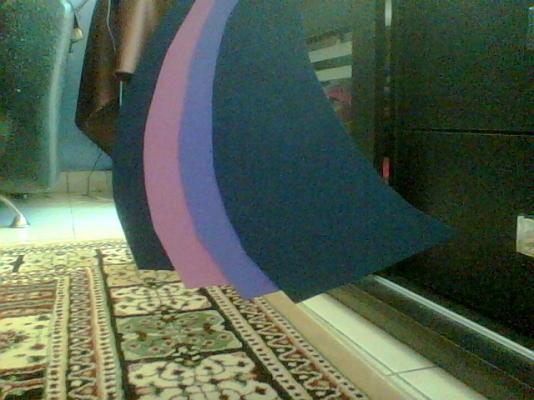 The tail is absolutely ridiculous.
I'll have to attach it to a belt as well, to get it on.
And like the hooves, not sure if I'll use it.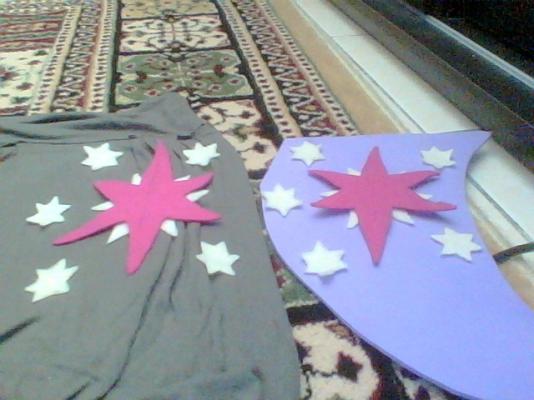 On the right, its shown on the foam of my tail, so you get the idea.
On the left, its shown on the skirt I'm planning to wear.
I mean, come on, the skirt just screams Twilight Sparkle.
I'll say more about that in my next entry.
I thought of showing you how the hooves look on me, but I'd rather not...
8