What Should My Next Project Be? (Poll)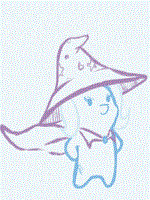 So, I thought it would be kind of nice if I left it up to you fine people what I would be doing next, so I made a poll. Just because I figured that letting you guys decide what you wanted me to do next would be a bit more interesting than me just picking something off the top of my head.
Basically it works like this, whatever has the most votes by the first of September wins, and is what I'll start working on.
2